Press release
Cheryl Gillan welcomes Budget for recovery in Wales, supporting Welsh businesses and families
Wales will receive an additional £65 million as a result of the Budget to promote economic growth and investment, Secretary of State for Wales…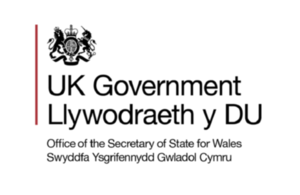 Wales will receive an additional £65 million as a result of the Budget to promote economic growth and investment, Secretary of State for Wales Cheryl Gillan said today (Wednesday, 23 March).
Today's Budget represents a good deal for Wales, maintaining a strong and stable economy, working with business to build for growth in Wales and helping those that most need support.
Changes to personal tax allowances announced by the Chancellor today will take another 10,000 of some of the poorest people in Wales out of tax and benefit a total of 1.13million Welsh taxpayers, Mrs Gillan added.  She said:  "That means since we took office, 52,000 low income earners will be taken completely out of tax."
She also welcomed a cut in fuel duty which will help motorists across Wales, particularly in rural areas, cancelling the previous Government's planned duty rises so that fuel will be 5p a litre cheaper than it would have been under a Labour Government.
The Secretary of State said the onus is now on the Welsh Assembly Government to ensure businesses in Wales enjoy the same opportunities for economic growth and investment as being implemented in England.
Mrs Gillan said: "In what is a fiscally neutral budget, the Welsh Assembly Government will receive an additional £65 million to spend as a result of today's announcements.
"This is good news for Wales. In the devolved areas it is up to Assembly ministers in Cardiff to deliver the same opportunities we are providing for companies in England.
"Changes to tax announced by the Chancellor today also benefits the under 65s by increasing the basic tax threshold by a further £630 to £8,105 in 2012-13.
"Families, pensioners and businesses in Wales are all being supported by the measures in today's Budget. An estimated 5,900 young people in Wales could also benefit from a new work experience programme for under-25s on Jobseekers' Allowance.
"Motorists in Wales, especially those in our most rural areas, will also benefit from the cut of fuel duty of one penny per litre with immediate effect from 6pm. I know this cut will be welcomed by Welsh motorists after a recent Wales Office Rural Affairs Task Force study and our Business Advisory Group recognised concerns that the price of fuel and the aggravating effect of fuel duty was being felt most acutely by rural communities and businesses in Wales."
Mrs Gillan said measures to simplify dramatically the UK's complex tax system and improve the UK's tax competitiveness announced by the Chancellor would support businesses and enterprise in Wales, especially small and medium sized firms.
She said: "The reduction of the main rate of corporation tax by two per cent to 26 per cent from next month, falling to 23 per cent by 2014, will help to create the most competitive tax system in the G20, while the introduction of a moratorium exempting firms employing less than 10 workers and start-up businesses from new domestic regulation for three years from April will make Wales and the rest of the UK one of the best places in Europe to start, finance and grow a business. The message will be heard that Wales is open for business."
Mrs Gillan said the Government's Plan for Growth, published alongside the Budget, would benefit business in Wales, while the Welsh Assembly Government would receive £65million consequential funding to reflect increased provision in England for housebuyers, apprenticeships, technical colleges, Enterprise Zones and small business rate relief.
She said: "It will be for the next Welsh Assembly Government to determine its own policies in these devolved areas, but the Government and the Wales Office will work in partnership with the Assembly Government in taking forward the implementation of the Plan for Growth in Wales.
"With the removal of barriers to business in England, such as burdensome planning regulations, we will work with the Welsh Assembly Government to encourage them to ensure that Wales is not disadvantaged by unnecessary regulation or bureaucracy.
"Meanwhile funding announced by the Chancellor for the redoubling of the rail line between Swindon and Kemble will complement the £1billion electrification of the Great Western Mainline to South Wales."
Mrs Gillan added: "Today's Budget outlines the next steps in the Government's plan to transform the British economy by rebalancing it away from unsustainable spending and towards exports and private sector investment while, at the same time, realising the Government's vision of a fair, simple and efficient tax, benefit and pension system, which rewards work and personal mobility and will lift another 10,000 of the lowest paid in Wales out of tax."
Published 23 March 2011