Press release
Cheryl Gillan watches Only Men Aloud! raise the curtain on Eisteddfod week
Secretary of State for Wales Cheryl Gillan took a front row seat at the opening gala concert of this year's National Eisteddfod in Ebbw Vale…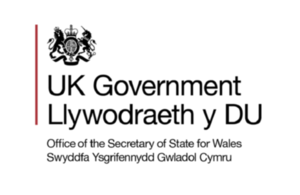 Secretary of State for Wales Cheryl Gillan took a front row seat at the opening gala concert of this year's National Eisteddfod in Ebbw Vale (Friday 30 July).
Mrs Gillan watched award-winning Welsh choir Only Men Aloud! raise the curtain on the annual festival of Welsh culture, being held in Ebbw Vale for the first time since 1958.
The concert, in the Eisteddfod's famous Pink Tent, also featured the first-ever performance from new youth choir Only Boys Aloud!, launched by Only Men Aloud! founder Tim Rhys-Evans to ensure the tradition of Welsh male voice choirs will continue.
Speaking on the Maes, Mrs Gillan said: "Only Men Aloud! have already established themselves as modern ambassadors for the Welsh male choral tradition.
"When the choir won their Classical Brit award earlier this year, I wrote to congratulate them and say I looked forward to seeing them soon. I was therefore delighted when I was told they would be raising the curtain on this year's National Eisteddfod at Ebbw Vale, along with the youth choir Only Boys Aloud!
"I congratulate Tim Rhys-Evans and his choirs for the work they are doing to keep the male voice choir tradition alive and thriving in Wales."
Mrs Gillan was due back at the National Eisteddfod field on Saturday morning to tour the Maes and to meet National Eisteddfod chief executive Elfed Roberts and organisations including The Welsh Language Board and S4C Authority.
She said: "The National Eisteddfod remains one of the biggest cultural events in Europe. It showcases Welsh talent and Welsh tradition in a cultural spectacular that is unique to Wales.
"I am delighted to be here this year to soak up the wonderful atmosphere and share the entertainment and fun on the Maes. I hope this Ebbw Vale Eisteddfod will be one of the best yet and exceed organisers' estimates of 150,000 visitors over the week. My best wishes and good luck to everyone involved."
Published 30 July 2010