Press release
Cheryl Gillan visits Tŷ Hafan children's hospice
Secretary of State for Wales Cheryl Gillan visited Tŷ Hafan children's hospice in the Vale of Glamorgan today (Thursday, 27 January) to meet…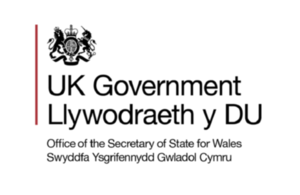 Secretary of State for Wales Cheryl Gillan visited Tŷ Hafan children's hospice in the Vale of Glamorgan today (Thursday, 27 January) to meet staff, children and their families.
She was welcomed by Chief Executive Ray Hurcombe and Chairman Robert Lewis before touring the facilities. Tŷ Hafan provides palliative and respite care for children and young people with conditions such as Cystic Fibrosis, Duchenne Muscular Dystrophy and Battens Disease. 
Mrs Gillan first visited Tŷ Hafan in 2006.
Following her visit today, Mrs Gillan said: "The dedicated staff and volunteers at Tŷ Hafan have created a wonderful place of comfort and care for young people and their families to make the most of their time together in a warm and homely environment.  I was overwhelmed by the incredible support, therapies and activities offered to the children and their families here.
"The staff and volunteers who run Tŷ Hafan embody the community spirit, compassion and generosity that we should all aspire to. My heartfelt admiration and best wishes go to everyone I met there today."
Published 27 January 2011