Press release
Cheryl Gillan urges Wales to nominate Olympic torch bearers
Secretary of State for Wales Cheryl Gillan is calling for Welsh nominations for torchbearers for the Olympic Torch Relay, which will travel …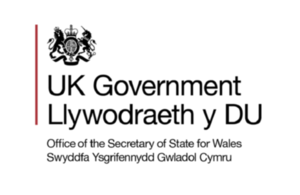 Secretary of State for Wales Cheryl Gillan is calling for Welsh nominations for torchbearers for the Olympic Torch Relay, which will travel through Wales and the rest of the UK before arriving in London for the start of the 2012 Games next summer. 
The Welsh Secretary said she hoped people would suggest individuals from all walks of life who have gone beyond their 'personal best', in order to inspire others to achieve their goals.  The torch will arrive in Wales in exactly a year's time this week, starting in Cardiff, before heading to Swansea, Aberystwyth and Bangor.
Mrs Gillan said:  "Each of the 8,000 torchbearers will have a special story behind them.  They will represent stories of hope, dedication, determination and courage.  There will be people who have triumphed against the odds impossible and who have given everything they have to their communities. 
"The torch is symbolic of the spirit of the Olympics and I want people to nominate those individuals who have inspired or encouraged others to reach their goals.  When the Torch travels across Wales, I am sure it will receive a warm Welsh welcome.   For many, this will be a once-in-a-lifetime opportunity to participate in a spectacular historic event, on our doorsteps."
Details of how to nominate are available via www.london2012.com/olympictorchrelay or by calling 0800 111 6448. The closing date for nominations is 29 June 2011.
Published 25 May 2011