Press release
Cheryl Gillan sees Welsh talent bloom at Chelsea
Secretary of State for Wales Cheryl Gillan this week met some of the Welsh gardeners and horticultural experts exhibiting their work at the …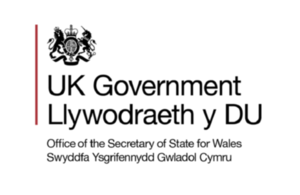 Secretary of State for Wales Cheryl Gillan this week met some of the Welsh gardeners and horticultural experts exhibiting their work at the Royal Horticultural Society Chelsea Flower Show.
During her visit, Mrs Gillan met Medwyn Williams from Anglesey who won his 11th gold medal at the event.  Mr Williams also received the prestigious President's Award for the best display in the show with a 42 variety vegetable arrangement.
Mrs Gillan, a keen amateur gardener, said:  "I have enjoyed seeing the amazing displays from some of the top Welsh horticulturalists at the show.  The stands were superb and illustrate the wealth of horticultural talent and skill we have in Wales.  It was great to be able to personally congratulate Mr Medwyn Williams and his family on their 11th gold medal at the show.
"In discussions with the Royal Horticultural Society, I have arranged to meet them later in the year to discuss in more detail the RHS show in Cardiff next April so it can be the best yet.  The RHS show in Cardiff show offers a great opportunity to showcase the best of Welsh talent in Wales. I also hope we will welcome many visiting horticulturalists and enthusiasts to Wales for the April show."
Published 28 May 2010