News story
Cheryl Gillan praises "strong leadership" of retiring TATA Steel chief
The Secretary of State for Wales Cheryl Gillan today praised the strong leadership shown by Uday Chaturvedi who is retiring as Chief Technical…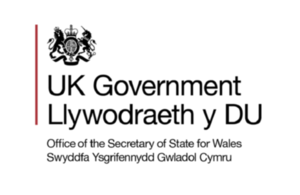 The Secretary of State for Wales Cheryl Gillan today praised the strong leadership shown by Uday Chaturvedi who is retiring as Chief Technical Officer of TATA Steel UK.
Mr Chaturvedi joined TATA Steel in 1969 and held a variety of roles within the company including Vice President, Long Products and Vice President, TQM & Coke, Sinter Ironmaking. Last November, he announced plans to retire and return to India.
Speaking following their farewell meeting in Cardiff, Mrs Gillan said:
"Mr Chaturvedi's drive and determination has helped safeguard the steel industry in Wales and maintained Tata's position as a leading steel-maker in the UK.
"Through what have often been difficult times for the industry, he has provided strong leadership to the company and its employees. This has been shown in how they have continued to deliver a high-quality service to its customers worldwide.
"Away from the office, his involvement and investment in local projects, schools, sports clubs and charities, has helped to put Tata Steel firmly at the centre of the local community.
"On a personal note, he has provided great counsel to myself and the work of the Wales Office through his participation in my Business Advisory Group.
"I am delighted to have had the opportunity to personally thank him for his work in Wales. He leaves Tata Steel in a strong position as a key business player in the Welsh economy and a valued employer in Wales, and I wish him a long and happy retirement back in India."
Published 16 January 2012