News story
Cheryl Gillan praises Celtic Manor team for wonderful Welsh Ryder Cup
Welsh Secretary is sending her congratulations to Colin Montgomerie and his team for winning back the Ryder Cup for Europe - and to Sir Terry…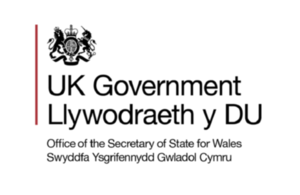 Welsh Secretary is sending her congratulations to Colin Montgomerie and his team for winning back the Ryder Cup for Europe - and to Sir Terry Matthews and his team at the Celtic Manor Resort for battling the elements to deliver one of the most memorable Ryder Cup events in recent years.
Mrs Gillan said: "Sir Terry Matthews and his dedicated team at Celtic Manor can stand proud alongside Monty and his Magnificent Men as the winners of the 2010 Ryder Cup. Their triumph in delivering this world-class event at Newport should be the toast of Wales tonight.
"After nine years of painstaking preparation, not even half a month of rain falling in 48 hours could dampen the enthusiasm and spirit shown at the Celtic Manor Resort for this historic first Welsh Ryder Cup. They worked tirelessly and professionally to ensure they could continue to such an enthralling and nail-biting finish."
Mrs Gillan, who attended the Celtic Manor Resort on Friday, added: "The weather meant this Ryder Cup became not only the first ever to be played on a purpose-built course, but the first to extend into a fourth day of play. But the rain should not detract from what has been a wonderful event that has done much to raise the profile and reputation of Wales worldwide.
"I'm sure the players and many thousands of spectators, who came from across the world to see this sporting spectacle, enjoyed the best of Welsh hospitality and will go home with only the best of memories and, hopefully, with the intentions of returning to visit Wales again in the future."
Published 4 October 2010