Press release
Cheryl Gillan on first official visits to Mid Wales
Welsh Secretary Cheryl Gillan was in Brecon and Hay-on-Wye for her first official visit to Mid Wales this week. Mrs Gillan visited Brecon where…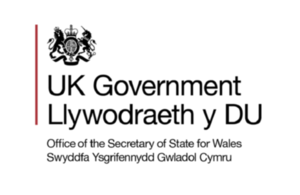 Welsh Secretary Cheryl Gillan was in Brecon and Hay-on-Wye for her first official visit to Mid Wales this week.
Mrs Gillan visited Brecon where she saw how local people had benefited from modern affordable housing schemes before meeting army chiefs at Brecon Barracks HQ, where she paid tribute to the work of the armed forces in Wales.
She then dropped in to see the last-minute preparations for this year's world-famous Hay Literary Festival, which is expected to draw more than 100,000 visitors to the area over its 10-day run, providing a multi-million pound boost to the local economy.
Meeting residents at the Brongarth and Cwrt Conway affordable housing developments in Brecon, Mrs Gillan said: "I am very impressed by the work done by the Wales and West Housing Association for the social housing sector in Brecon. 
"Not only do the residents have modern, practical housing but they are also some of the most eco-friendly and energy efficient new-builds in Wales.  The attention to detail and high standards that I have seen today makes all the difference between providing housing and creating homes.
"I want to thank Mrs Isaacs and Mrs Thomas for the warm welcomes they gave me when I visited them in their beautiful homes. It is easy to see why they are so happy and take such pride in where they live." 
Following her visit with Wales and West Housing Mrs Gillan went onto meet Welsh Army chiefs at Brecon Barracks.  Following discussions with Brigadier Russ Wardle on the impacts of the armed forces in Wales, Mrs Gillan met with Commanding Officers of several Welsh units.
Mrs Gillan said: "Our armed forces in Wales play a vital role both here and abroad and we should all be very proud of them.  That's why I am so pleased to be attending the national Armed Forces Day event taking place in Cardiff on June 26. 
"Armed Forces Day will give everyone the opportunity to pay tribute to our armed forces, both past and present, and to show them our gratitude for their continued dedication to protecting our country. I would urge everyone to play their part and show them our support."
Visiting the Hay Literary Festival, Mrs Gillan met with festival founder and director Peter Florence before touring the festival site.
She said: "The Hay Festival is now without doubt one of the leading literary festivals in the world, attracting world-class speakers and more than a hundred thousand visitors to this beautiful part of the country.
"My congratulations to Peter Florence and his dedicated team for receiving the Queens' Award for Excellence and delivering yet another fantastic programme of events to entertain the crowds this year."
Published 28 May 2010