Press release
Cheryl Gillan meets Lord Patten to discuss broadcasting in Wales
Secretary of State for Wales Cheryl Gillan met the Chairman of the BBC Trust Lord Patten to discuss the future of broadcasting in Wales.  Following…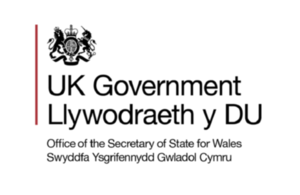 Secretary of State for Wales Cheryl Gillan met the Chairman of the BBC Trust Lord Patten to discuss the future of broadcasting in Wales. 
Following the meeting at the Welsh Secretary's office at Gwydyr House in London, Mrs Gillan said: "Our discussion covered the importance of the creative arts and broadcasting sector to the Welsh economy and the impressive contribution that the BBC makes to cultural life in Wales. 
"More and more peak time BBC programmes are now being made in Wales, and with the development of the BBC Drama Village at Cardiff Bay, which I visited in March, the BBC's output and presence in Wales is set to go from strength to strength.
"Lord Patten and I both welcomed the fantastic successes of networked programmes which have earned BBC Cymru Wales a reputation for excellence and have placed it in prime position to reap benefits from the transfer of more drama and factual programme production out of London.
"We also recognised that while the BBC - like many other organisations - would need to take some difficult decisions due to tight public finances, the importance of maintaining a strong BBC presence in Wales is an important factor which must be taken into consideration." 
Mrs Gillan added: "Lord Patten and I also discussed S4C, recognising its unique status and the importance of broadcasting in the Welsh language.  It was also agreed that sufficient time was needed to allow S4C and BBC to agree governance arrangements that reflect these principles.
"I have asked Lord Patten to keep me fully informed of the ongoing discussions regarding both BBC Wales and S4C and emphasised my commitment to a vibrant broadcasting sector in Wales in both English and Welsh."
Published 29 June 2011