News story
Cheryl Gillan has first meetings as Secretary of State in Cardiff
Secretary of State for Wales Cheryl Gillan had her first meeting with First Minister Carwyn Jones in Cardiff Bay today. Mrs Gillan then met…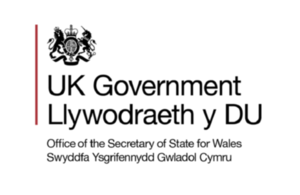 Secretary of State for Wales Cheryl Gillan had her first meeting with First Minister Carwyn Jones in Cardiff Bay today.
Mrs Gillan then met Welsh Conservative leader Nick Bourne and Welsh Liberal Democrat leader Kirsty Williams to discuss the impact of the new coalition Government on Wales.
She also spoke to the Deputy First Minister, Ieuan Wyn Jones and Presiding Officer, Dafydd Elis Thomas who were both in North Wales. 
Following the meeting with the First Minister, Mrs Gillan said: "Less than 48 hours after my appointment and 24 hours since receiving the Royal Seal of Office as Secretary of State for Wales, I was delighted that my first official meeting was able to be with First Minister Carwyn Jones in Wales.
"We had a cordial and business-like meeting and were able to agree we will have regular monthly bilaterals as well as other meetings as and when necessary.
"I also said I was taking forward the referendum but was shocked that no work had been done by my predecessor to progress the question.  My officials and I will now be working with Welsh Assembly Government and National Assembly for Wales colleagues to progress this. 
"I stressed my intentions that the two institutions should work together for the interests of the people of Wales."
Published 14 May 2010