Press release
Cheryl Gillan guest speaker at UKTI export symposium
Welsh Secretary Cheryl Gillan today met with Welsh small and medium sized companies (SME's) to discuss growth opportunities available to them…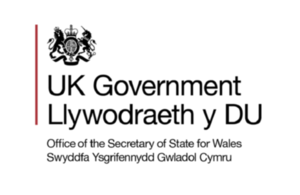 Welsh Secretary Cheryl Gillan today met with Welsh small and medium sized companies (SME's) to discuss growth opportunities available to them across the defence and security industry.
The event, held at the University of Wales Institute, was organised by UKTI to give Welsh SME's the opportunity to find out what support is available to them from the UK Government in export markets.
Mrs Gillan said "My message to Welsh SMEs today is clear; export markets should not be out of the reach of small and medium enterprises in Wales. The UK Government is here to provide support to help smaller companies succeed".
The Welsh Secretary added "I am delighted to be invited by UKTI to this important event. The UKTI strategy sets out how we will work with SMEs in Wales to identify and overcome barriers to trade. I am also working with Ambassadors and Embassies to ensure that Wales is fully represented by the UK Government in efforts to boost overseas trade"
Mrs Gillan concluded "The defence and security industry continues to be vital to the Welsh economy. SMEs in Wales have a critical role to play in supporting private sector growth. My door to the Wales Office in helping them achieve this is always open".
The Welsh Secretary, who was guest speaker at the symposium, also paid tribute to the historically important role the defence industry has played in Wales acknowledging the history of the Airbus factory at Broughton and the RAF bases at St Athan and Valley.
Notes to editors:
UK Trade & Investment (UKTI) is the government department that helps UK-based companies succeed in the global economy. UKTI helps overseas companies bring their high quality investment to the UK's economy and offers expertise and contacts through its network of specialists in the UK, and in British embassies and other diplomatic offices around the world. For more information visit: www.uktradeinvest.gov.uk
Published 17 October 2011