News story
Cheryl Gillan congratulates Welsh athletes selected for inaugural Youth Olympic Games
Four young Welsh athletes preparing to compete for Great Britain at the first-ever Youth Olympic Games, which opens in Singapore on Saturday…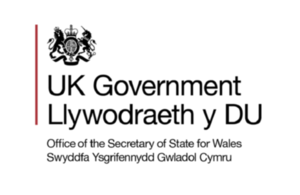 Four young Welsh athletes preparing to compete for Great Britain at the first-ever Youth Olympic Games, which opens in Singapore on Saturday, have all received messages of support from Secretary of State for Wales Cheryl Gillan.
Carian Scudamore, Zack Davies, Elinor Thorogood and Jade Jones will be among up to 3,600 other young athletes aged between 14 and 18 taking part in the Games, being staged 14-26 August.
Mrs Gillan has also invited all four athletes to a special reception at Gwydyr House on their return to honour their achievements.
Mrs Gillan said: "Congratulations to Carian, Zack, Elinor and Jade for being selected to represent Great Britain at the first ever Youth Olympic Games in Singapore. They can all be very proud of the hard work, dedication and determination which has secured them the opportunity to represent their country at this level.
"This is a fantastic adventure for them and I'm sure they will come back from Singapore with memories they will cherish forever. I am confident that all of Wales, as well as the rest of the UK, will be rooting for them and following their endeavours with fingers crossed. I know I certainly will.
"Wales has a wealth of sporting talent and athletics is no exception. Only last month, Welsh athletes secured three medals at the European Championships in Barcelona and this can only be good news as the Commonwealth Games approach later this year.
"Events like the Youth Olympic Games will nurture and develop young British talent to help ensure we are on track for future success at the 2012 Olympic Games in London and beyond."As part of the 40 strong Great Britain team, Carian, from Cardigan will be competing in show jumping; Zack, from Llanelli will compete in Boxing; Jade, from Flint will compete in Taekwondo and Eli, from Aberystwyth will take part in the triathlon.
Published 11 August 2010