Press release
Cheryl Gillan celebrates International Women's Day as first female Welsh Secretary
Secretary of State for Wales Cheryl Gillan offered her support for the 100th International Women's Day today, as Wales played host to events…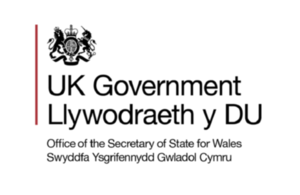 Secretary of State for Wales Cheryl Gillan offered her support for the 100th International Women's Day today, as Wales played host to events across the country in recognition of the centenary of the global celebration.
The Secretary of State started the day in Wales, where she met Police and other agencies to discuss the way sexual offences are handled. Mrs Gillan later joined other female members of the House of Commons and the House of Lords in Westminster Hall to celebrate the day and also joined the US Ambassador in London at an event to honour of women all over the world.
Mrs Gillan said women were making their mark in leading Welsh politics.
She said: "As a Welsh woman, I am very proud to be the first female Secretary of State for Wales. When I took up the role 10 months ago I was determined to adopt a commonsense and straightforward approach to dealing with my counterparts.
"My appointment, together with Kirsty Williams' selection as the first female party leader at the Assembly and the four female Assembly ministers, shows true progress for women at the very top of political life in Wales."
In recognition of the 2011 International Women's Day theme: 'A Celebration of Women's Achievements over the last 100 years', Mrs Gillan also offered her support towards 'Network She', a group organising four simultaneous fundraising events across Wales, and praised the efforts of social and community groups raising money for the cause.
She said: "International Women's Day this year is a time to celebrate the advancement and achievements of women , but it is also time to pause and reflect, reminding ourselves of the many challenges that lie ahead for women in both developed and developing countries particularly in terms of health, education and employment.
"International Women's Day organisers in Wales have arranged an impressive programme of rallies, concerts, workshops, conferences and performances to send out the message that despite the incredible attitudinal changes in developed countries, continued awareness and action is required to ensure that women's equality is gained and maintained in all aspects of life.
"Women can achieve great things if they are empowered to do so, and the celebrations as part of this annual event help promote the message that the future for girls is bright, safe and rewarding."**
Published 8 March 2011