Charles Hendry's article in the Energy Focus journal - December 2010 edition
The recent spending review has certainly allowed the Coalition to consolidate our vision and ambitions for the UK's energy. Those ambitions…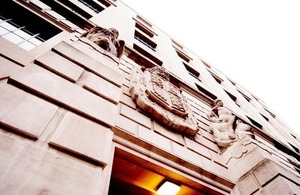 The recent spending review has certainly allowed the Coalition to consolidate our vision and ambitions for the UK's energy.
Those ambitions are clear: we want Britain to be a global leader in the transition to a low carbon economy; we are dedicated to achieving a comprehensive international deal on climate change; and we are committed to reducing the UK's carbon emissions by 80 per cent by 2050.
I'm very grateful for the opportunity to give my vision for new nuclear and where I see that in our future energy mix.
There is a more central issue that underpins each of all the low carbon technologies. To me the issue of energy security is absolutely at the heart of what we have to discuss.
Industries across the world see this as an exciting opportunity to invest in the low carbon era, and my job, as Minister for Energy, is to see that investment starts coming through.
It's not a case that we are simply doing this now because we want to - we are doing it now because we have to.
Many of our fossil fuel plants in the UK are historically old. They are old and dirty and they are becoming increasingly expensive to run.
We will lose a third of our coal plant in the course of the next few years. We will lose much of the rest by the end of the decade, and all of our nuclear plants will have to close apart from Sizewell B by the early 2020s.
That is a challenge, and we have to rebuild it. We need £200 billion of new investment to replace the outdated stock and to provide for new capacity. We now have an opportunity to rebuild that in a way, which is genuinely low carbon.
That clearly is against a difficult economic background, and what we have shown during the Spending Review [20 October] is that even in those circumstances we can give the right signals to see this change go forward.
We believe that our security of supply is enhanced by using a mix of technologies, as many low carbon technologies as possible. Renewables, nuclear and clean coal with CCS all have a role to play in our future energy mix.
There are some people who say it should all be renewables or all nuclear but the importance of having a balanced portfolio is something we attach tremendous importance to.
Nuclear will however be an important part of that mix going forward. The Government has made it quite clear we want to see new investment in new nuclear and we have done a great deal to start to move that forward.
On 18 October, we announced a number of packages which provide certainty to investors, giving them the signal that the UK is the place to invest in. We published the National Policy Statements (NPS), to provide a clear platform for energy companies to bring forward planning applications within fixed timeframes to avoid the delays which have been such a problem in the past. They show that there is an urgent need for a diverse range of new and clean energy. This includes an extra 33GW of renewables by 2025, as well as more from new nuclear, clean coal, and gas.
The draft nuclear NPS also confirmed eight potential sites for new nuclear power stations and that three sites have been ruled out, which Government does not consider suitable.
The decisions we have taken on Regulatory Justification represent a real milestone for new nuclear in this country and have been welcomed by industry.
Building on the coalition agreement, we also clarified what we mean by no public subsidy for new nuclear.
We are continuing to ensure that the regulators have the ability to maintain the level of resource needed to deliver a meaningful end to Generic Design Assessment of new nuclear reactor designs in June 2011.
These are all big milestones in the steps that Government is taking to secure the necessary investment in new nuclear power and enable the first new station to be operating by 2018.
We must also consider the Electricity Market Reform (EMR) package, which is due to be published in the autumn. This is probably the most important issue we will address this parliament, because in the course of the next few years we have to re-invent our EMR. We have to put in place measures which will stimulate investment in a world which is increasingly uncertain.
It will design and deliver a new market framework that will allow for efficient, cost-effective, large scale investment in low carbon energy and protect UK security of supply. Government will publish a consultation on electricity market reform later in Autumn 2010, with a White Paper in Spring 2011.
At the heart of that will be the price of carbon, but looking at other issues as well such as; capacity payments, looking at what other measures may be necessary to secure investment.
All this falling in place is not just a question about climate change. We simply won't get the investment coming forward into Britain in the new plant that is going to be necessary.
The Spending Review specifically committed extra resources to the nuclear decommissioning programme. That shows we are determined to be a Government which ties up the legacy issues because I believe that gives us permission to go forward with the public in terms of a new build policy for nuclear.
We also see a vital role for renewables in that mix - but again it's not just about climate change, it is about looking at our natural resources and making the most of them.
We have 40 per cent of the Europe's wind; we have the highest tidal reaches in the world; we have 11,000 km of coastline. We ought to be using those resources for our future energy security.
We must work now to develop the technologies that will truly make a difference, not necessarily before 2020 but during the 2020s and 2030s. For example, there are marine, tidal and wave technologies, which we could make such enormous use of in this country.
We also have the Green Investment Bank (GIB) with £1 billion in it from day one. Some people are saying that is not enough, but actually in these times to commit £1billion to taking this forward, and the commitment to adding extra assets to that in due course, is very significant.
In the Spending Review we announced £200 million for the supply chain, to make sure that we get the jobs in the UK and don't see the problem that we've had before. We had the projects built here but the jobs have gone elsewhere, and we need to deal with transmission issues while looking at how we re-build our grid for the way in which this system is to evolve in the future.
Feed - In-Tariffs and a Renewable Heat Incentive will be important to communities, because we want to turn consumers from people who actually understand these issues into generators.
To understand what they can do to contribute to a secure energy future and giving them a system that can reward them for doing so. But in doing that we're looking absolutely at the value of different technologies. We'll be guided by the facts; we'll be guided by the science and by the economics. And as a duty to taxpayers we have to make sure that is done.
And there are the emissions from fossil fuels too. We have the best part of a 100 years of coal reserves in the world, we know by 2050 coal will be critically important part of the energy mix worldwide, so we want to lead the world in CCS and clean coal. We have every opportunity to do so.
We have the sequestration sites in the North Sea. We've got the skilled people who are used to working in those conditions. We have the need to make those new plants operational. So what we announced in the Spending Review was a billion pounds to help make that first CCS plant brought to fruition.
That is more than any Government anywhere in the world has committed to a single plant. And that really shows our determination to lead.
On top of that we remain committed to a further three demonstration projects. We are developing the selection process for projects 2 to 4, and we will set out proposals for how these will be taken forward by the end of the year.
We know for their own reasons EON decided not to go ahead with Kingsnorth. What we'll then do is to work with Scottish Power to see if their project will meet the criteria, which we have set, whilst also setting out what we want to achieve with projects 2-4.
So we will be looking at the role of CCS on gas; at whether bidders want to collaborate rather than work on their own - so we can frame that competition in a way that actually meets what industry wants to invest in.
But all of that is some way off. And the challenge we face is that this plant is coming out of commission early. So we still face the fact that we need more gas in the mix. And people will only invest in gas if they believe there is a long-term future for that, rather than something we expect them to turn off in a few years time.
We need to unlock the right investment to give us our long-term energy security while at the same time decarbonising the UK. But a significant proportion of the remainder will come from low carbon sources such as nuclear and fossil fuels with carbon capture and storage.
All of this is expensive and we must have an honest debate with consumers. We must address the issue of energy security and explain the investment necessary to re-build our energy infrastructure. We must move to a low carbon society and do so with a view of the cost to the consumer in mind.
We currently have some of the least energy efficient homes in Europe, and that's going to change. The Green Deal, the centre piece of the energy bill this autumn will make our homes and businesses more energy efficient, providing the opportunity to take up these improvements paid for by savings on energy bills.
It has the potential to improve the energy efficiency of all of our 26 million homes, cutting carbon and unlocking tens of billions of investment in the household sector alone.
I think this all adds up to an energy policy. I think energy is at the heart of what this coalition is about. And there are people in this sector with huge amounts of expertise and I look forward to working with all of you to achieve that.
Published 17 November 2010