News story
Charity move provides essential training for airborne medics
Airborne medics from 16 Medical Regiment have practised providing essential humanitarian assistance by helping a charity move premises.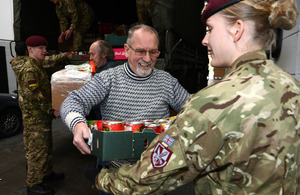 16 Medical Regiment is part of the British Army's rapid reaction force and is ready to carry out humanitarian assistance to disaster relief operations (HADRO) when required.
The unit practised the logistical skills required for this role by helping Colchester Foodbank transport 8 tonnes of stores as it moved to new premises.
For Exercise Jorvic Hadro, the charity, which distributes food packages to families in need, played the role of an aid agency moving a food distribution point in a famine-affected country.
16 Medical Regiment, which is based at Colchester's Merville Barracks, planned and carried out the move at short notice using the vehicles and equipment that would be available to troops if they had deployed by air on an operation anywhere in the world.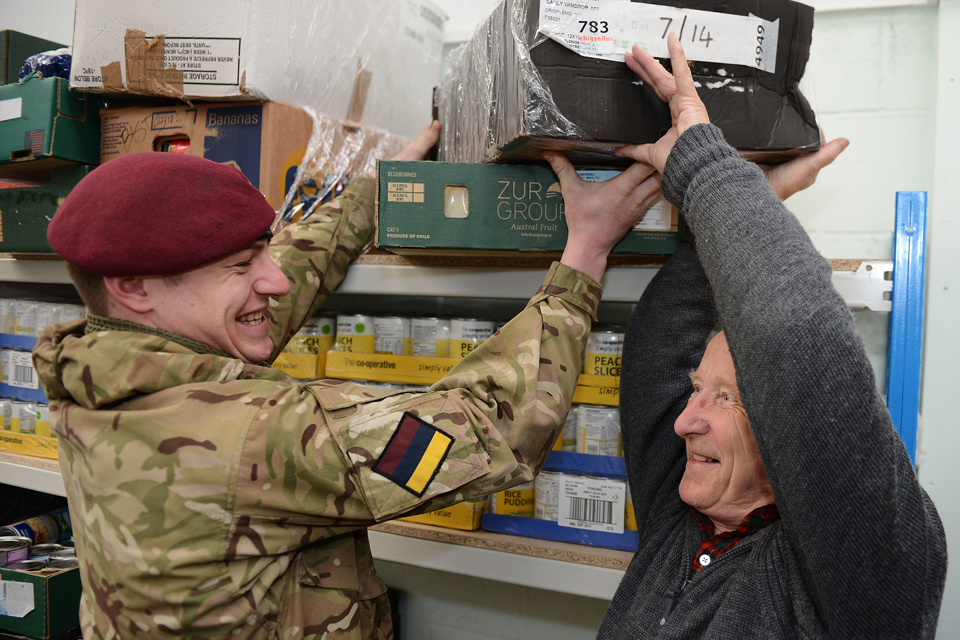 Lieutenant Alex Wady said:
This has been an excellent and rewarding opportunity to train for contingency operations - we've been given a complex and realistic job to do, at the same time as supporting a charity working in our local community.
Deploying on a humanitarian relief operation will not just test our core medical role but the full range of our military skills. We've planned the transport, manpower and communications we would need to do this for real, and gained valuable experience of working alongside a civilian organisation.
Colchester Foodbank was set up in 2010 and currently hands out 40 food packages a week, with each containing 3 days' worth of non-perishable food donated by the public.
Chair of the charity's trustees, Reverend Andrew Fordyce, said:
I can't thank 16 Medical Regiment enough for their assistance and I'm delighted that we've given them a useful training task. To have moved all our stock with our network of volunteers would have taken weeks to organise and do, but the Army have planned and implemented it in not much more than a day.
Published 20 March 2013