World news story
Changes to Visa Rules benefit New Zealand businesses and students
Recent changes made to UK immigration rules make it easier for NZ businesses and international students to obtain the visas they need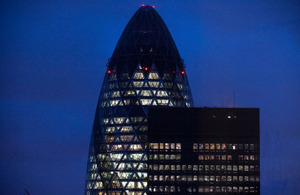 Changes to the Immigration Rules have been announced, giving greater flexibility to business visitors and to businesses that employ and sponsor international migrants. The changes will also make the UK more attractive to New Zealand students studying in the UK by allowing them to take up corporate internships after completing their degree and making it easier for graduate entrepreneurs to take up skilled jobs.
The changes to the business visitor route will allow employees to undertake corporate training in the UK where it is delivered by an external company. New Zealand organisations will now be able to bring their own auditors to the UK on a business visitor visa, making it easier for them to complete international audits. Business visitors from New Zealand will also be able to do a short course of study while they are in the UK if it is not the main purpose of their visit.
Immigration Minister Mark Harper said:
The UK is open for business: we are building an immigration system that works in the national interest and supports growth.

Today's changes will ensure that the UK continues to attract global talent to work for British businesses and study at our world-class universities.
Individuals on Graduate Entrepreneur visas will be able to switch to a skilled workers visa more easily under the new rules, ensuring that the best global talent is able to stay in the UK to work. They will be able to switch visas for a job with a "new entrant" salary and the sponsor won't have to complete a Resident Labour Market Test.
Further changes include:
Removing the rule that blocked skilled working visa applicants who earn over £152,100 from owning more than 10% of the sponsor business's shares.

Expanding checks to ensure applicants for work and student visas are genuine, and that they intend to meet the conditions of leave they apply for.
These changes came into effect on 1st October 2013.
For more information regarding the changes, please see the UK Visas and Immigration website.
Published 16 October 2013