World news story
Changes to UK Visa Application Centre in Fiji
From March 24, the UK visa application centre in Fiji will move to new premises and customers will be required to pay an additional fee to use the service.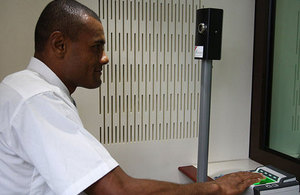 The move follows a global restructure of UK Visas and Immigration services to increase the number of visa application points and improve services globally, through commercial partner contracts.
The new visa application centre will be run by UK Visas and Immigration's commercial partner, VFS Global, who already successfully operate UK visa application centres in most countries across Asia Pacific. The new service will be located at the same premises as the Canadian visa service.
The move to a user pays visa application centre is so that UK visa customers in Fiji continue to have access to a local service which would otherwise be cost prohibitive to provide. This is in line with our new global model of charging in low volume locations around the world to ensure customers have the option of a convenient service.
The Visa Application Centre will move to Tappoo City, Suva, Fiji. The fee to use the visa application centre will be £59 /$USD100. This will be in addition to the visa fee and will cover the cost of providing the application submission facilities in Fiji. Appointments at this Visa Application Centre will not be honoured if this fee is not paid. Customers should pay the fee to use the visa application centre via the VFS Global In Fiji website, prior to attending to their appointment.
The centre will be open 70 days a year, each Thursday between 08.30 and 15.30 with an additional day each month.
We will work closely with VFS Global to ensure continuity of service during the transition period. Applications will continue to be assessed by UK Visas and Immigration staff and there will be no change to our standard processing times.
Further information about the new visa application centre can be found here. Information and guidance on UK visas is available on the UK Visas and Immigration pages.
NOTE:
New global contact centre for visa enquiries: From April 1, customers in Fiji will also have access to a new global contact centre for visa enquiries. This will be operated by Hinduja Global Services from their contact centres in the United Kingdom and be available during Fijian working hours. This will replace the current limited enquiry service and offer a range of enquiry options including a free recorded service, a premium call service for those who wish to speak with a customer service officer, a web-chat service and a free email enquiry service. Contact details of the new service will be published from April 1 on the UK Visas and Immigration contact page
Published 3 March 2014