News story
Changes to motorcycle, lorry and bus driving licence and driving test vehicle rules
Some rules for motorcycles, lorries and buses used for driving tests are changing to let trainers use more easily available vehicles.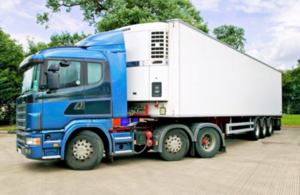 Manufacturers are phasing out production of the types of vehicles that were commonly used in 2000 when the European Commission first introduced the minimum standards.
Alastair Peoples, Chief Executive of the Driving Standards Agency (DSA) said:
Today's manufacturers are producing safer, more energy efficient vehicles and the regulations need to change to allow these newer vehicles to be used for driving tests.

If we don't change the regulations, trainers and operators will find it increasingly difficult to find vehicles that meet the current statutory criteria for driving tests.
Consultation launched
DSA has launched a consultation about the EU directive that introduces these changes to driver licensing and the vehicles that can be used to take the driving test. It runs until 26 August 2013.
The changes are:
updating restriction codes used on driving licences because of new vehicle categories introduced in the EU Third Directive on driving licences which came into effect in January 2013
changes to the test for non-professional medium-sized lorry drivers (category C1) as shown on the licence by a new restriction code
removing the need for 8-forward gear ratios for large test vehicles (category C)
letting people who take a lorry or bus test (category C and D) in an automatic vehicle to get a manual licence for those vehicles, if they've already got a manual licence for any of these (with or without trailers):

cars (category B)
medium-sized vehicles (category C1)
large vehicles (category C)
minibuses (category D1)
buses (category D)
All of these changes must be introduced by 31 December 2013.
Motorcycle changes
DSA is not consulting on changes that affect motorcycles, as they either:
add no burden and offer benefits
must be implemented by the UK because of EU law
These changes will be introduced by 31 December 2013:
allowing a tolerance of 5cc below the minimum specified engine size for small, medium and large motorcycles that can be used for the test – categories A1, A2 and A
reducing the minimum engine power requirement for medium motorcycles (category A2) used for the test from 25kW to 20kW
These changes won't be introduced until 31 December 2018:
raising the minimum engine power requirement for large motorcycles (category A) used for the test from 40kW to 50kW
introducing a minimum, mass weight requirement, for large motorcycles (category A ) used for the test of 180kg
Published 15 July 2013