Changes to immigration rules boost businesses and students
Changes to immigration rules to benefit businesses and students have been announced today by the Home Office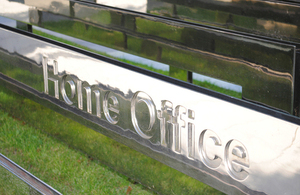 International students and businesses are set to benefit from a series of changes to the Immigration Rules being announced today.
The changes are part of the government's continuing work to ensure the best and brightest talent can come to the UK to work, study and invest in business.
From April 6 the UK Border Agency will expand the Graduate Entrepreneur scheme to allow up to 1,000 international MBA graduates from British universities to stay in the UK for a year after graduating.
These gifted graduates will be able to develop their own business idea, or work in a start-up, after which they will have the option to stay on in the UK as a skilled worker or entrepreneur.
Students
All international graduates are already able to remain in the UK after their studies if they get a graduate level job.
Additionally the changes will create greater flexibility for successful PhD students by allowing them to stay on after their studies for up to a year and work, without having to switch routes. This is in recognition of the unique contribution university research has on the education system and the economy.
Immigration Minister Mark Harper said:
Latest net migration statistics show numbers are coming under control and our radical changes are having the desired effect – abuse has been stamped out and net migration is down, while the number of skilled workers and university students coming to the UK is up.
Today's changes will help ensure this pattern continues – we are lowering administrative burdens on employers and giving greater flexibility to those senior executives and elite graduates who want to work and study here.
Business
Businesses will also benefit with Intra-Company Transferees (ICT) who are paid more than £152,100 no longer having to take an English test if they want to extend their leave in the UK. The amount of documents ICTs must provide in order to show they have worked for their company for over a year are also being reduced.
Skilled staff working in the UK and paid more than £152,100 will no longer have to wait 12 months before taking up a new post, improving businesses' ability to recruit the very best global talent.
Best and brightest
Today's changes are the latest in a series of reforms by the Home Office to encourage the brightest and the best to come to the UK.
Previous changes include:
raising the skills bar under Tier 2 so that only those with graduate-level jobs can work in the UK
closing routes where work was not sponsored by an employer licensed by the UK Border Agency
ensuring that those workers who want to settle in the UK permanently are earning a good salary or are in shortage or research occupations
the introduction of new routes for the exceptionally talented and for graduate entrepreneurs
Published 14 March 2013