Changes to Continuity of Education Allowance announced
Changes to the Continuity of Education Allowance (CEA), paid to Service personnel to ensure their children receive continuous education.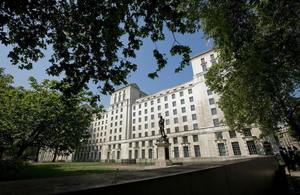 The allowance ensures that children of Service personnel receive continuous education, which would be impossible if they accompanied their serving parent or parents on postings both in the UK and overseas.
Service personnel can claim up to £5,833 per child per term but must pay at least 10 per cent of the school fees. Around £180m a year is spent on CEA to support the children of around 5,500 personnel.
Under the changes announced today CEA rates have not been cut; however, changes to eligibility rules and the governance of claims for the allowance will reduce spend.
Claimants will retain the current levels of CEA support providing all eligibility criteria are met under the new rules.
The changes announced today should save more than £20m per year.
The most significant change to the current rules withdraws the eligibility for CEA from personnel who serve unaccompanied by their families in some locations, principally MOD London, and on seagoing assignments.
Arrangements have been put in place to ensure individuals who are currently drawing CEA under these 'involuntary separation' rules will not be unfairly disadvantaged.
Further changes include an automatic review of entitlement after two assignments rather than three and the establishment of a team to ensure compliance with CEA regulations.
Armed Forces Minister Nick Harvey is in the process of carrying out a separate review of CEA. This review will consider the fundamental rationale for the allowance, the justification for the current set of entitlements, and look at alternatives to reliance on independent schools.
The review, which will involve consultation with the Service community and families federations, will announce its conclusions in the spring.
Armed Forces Minister Nick Harvey said:
Service personnel should not be disadvantaged because of their duty, but we must make sure that all allowances are fair and appropriate. We are determined that CEA should go only to those who really need it because of the tough financial situation the country is in. These changes will help to make sure this is the case.
Published 16 December 2010