News story
Change of travel advice for Sudan
We advise against all travel to Nyala and Abyei in Sudan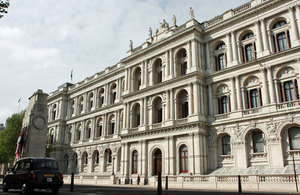 The security situation in Darfur is volatile and unstable. In addition to fighting, widespread lawlessness and banditry throughout the country, there have been two separate instances of aid workers and UN staff being kidnapped near Nyala in South Darfur since April. You should exercise a high level of vigilance and extreme caution at all times.
We advise against all travel to the following parts of Sudan: the Red Sea State border with Eritrea, Abyei in South Kordofan, within 40km inside of Southern Sudan's borders, Darfur including Nyala (state capital of South Darfur) but excluding the other state capitals of El Geneina and El Fasher.
We advise against all but essential travel to the following parts of Sudan: El Geneina, and El Fasher in Darfur, all parts of southern Sudan (including Juba), areas west of the towns of an-Nahud and al-Fula in North Kordofan up to the Darfur border.
See the Foreign Office travel advice for Sudan for further information.
Published 21 May 2010