News story
Chancellor visits Sheppy's cider in Taunton following support for cider industry announced at Budget 2015
Chancellor hears how the support he announced in last week's Budget will help the cider industry in the south-west and across the UK grow.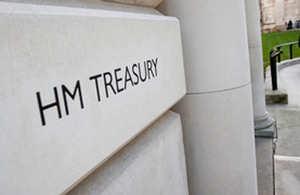 The visit follows the Chancellor's decision to cut duty on lower strength cider by 2 per cent last week (Budget 2015), saving consumers around 1p on each litre of cider.
Sheppy's, founded nearly 200 years ago, produces 2.5 million litres of cider a year and exports to countries around the world. Following support from UKTI since 2013, the company is now exporting to China, USA and Germany. As part of the visit the Chancellor met with the company's owners before officially opening its newly refreshed Cider House tea room. He then toured the orchard and production line.
The visit formed the second of the Chancellor's regional tours aimed at highlighting the policies announced in Budget 2015.
Chancellor of the Exchequer, George Osborne said:
Our long term economic plan is all about backing small businesses to grow and create jobs and that is exactly why I used this year's Budget to help our country's brilliant cider makers. Sheppy's Cider makes an impressive contribution to the local economy in the south-west and I am pleased that our action to support cider makers is benefitting them to do even more.
David Sheppy, Managing Director and 6th generation Cider Maker at Sheppy's Cider, said:
We welcome the Chancellor's decision to cut duty on cider by two per cent. This will help us to continue to grow our cider business by investing further in our brand, production facilities, staffing and orcharding. It is also welcome news following the heavy apple tree losses sustained after two very wet years in 2012 and 2014.
Martin Thatcher, Chairman of the National Association of Cider Makers (NACM) told The Herald:
We are delighted that the Chancellor has decided to support the British cider industry by cutting duty in his Budget Statement.

This is a very welcome decision and proves the government understands the huge importance of our industry to rural communities.

This important decision will be celebrated by cider makers up and down the country as it protects the investment they have made over many years to grow the industry and support thousands of jobs.
Published 26 March 2015