Chancellor of the Exchequer in Paris
Chancellor of the Exchequer George Osborne visited Paris on 6 January to participate in a seminar on "New World, New Capitalism" organised by the French Industry Minister, Eric Besson.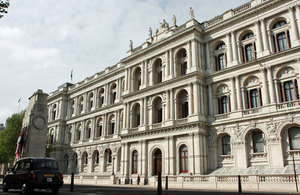 George Osborne
George Osborne chaired a round-table on economic policies with Giulio Tremonti, his Italian counterpart. In the morning, the Chancellor had invited French business leaders for a working breakfast at the British Embassy in Paris.
Published 7 January 2011