News story
Chancellor celebrates Help to Buy, which has helped 5,000 West Midlands families
Chancellor visits the Kings Rise housing development in Birmingham.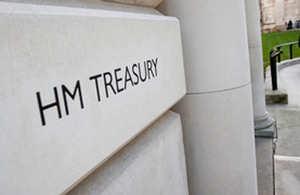 Today (6 October 2014), Chancellor George Osborne is visiting the Kings Rise housing development in Birmingham to celebrate the government's landmark Help to Buy housing scheme, which has helped 5,000 people in the West Midlands buy a new home.
Help to Buy has supported more than 50,000 hardworking people buy their first home or secure a bigger home for their growing family. The scheme has been successful across the UK, with more than 94% of the 50,000 home completions outside of London.
Help to Buy has also got Britain building again, with new housing starts up by 20% in Q2 2014. On Kings Rise alone, 34 of the buyers have used Help to Buy. Of the scheme's 127 homes, 41 will be occupied by first time buyers. This is also great news for the West Midland's wider economy – the scheme has generated around 250 local jobs.
The Chancellor of the Exchequer, George Osborne, said:
I'm here in Birmingham today to meet some of the over 5,000 people in the West Midlands whose lives have been transformed by the government's Help to Buy scheme.
It's great to see that their demand has stimulated new housing developments just like this one across the country, as part of the government's long term economic plan.
Adrian Farr, Managing Director for Barratt Homes West Midlands, said:
We were delighted to welcome Mr Osborne to Kings Rise today. Help to Buy has provided a welcome boost to the housing market, enabling a great many people to secure a new home and supporting vital construction jobs.
We've seen first-hand how this facility has really made a difference to our customers here in Birmingham, in fact we've been able to help 473 people move on, or up, the ladder across the West Midlands as a result of Help to Buy.
Plus with its extension to 2020, we can invest with more confidence and continue to increase our production locally, creating new jobs on our sites and supporting the many Midlands-based suppliers and subcontractors that we work with.
Published 6 October 2014