Press release
Challenging environment for NHS providers
NHS providers are facing significant challenges on both finance and operational performance.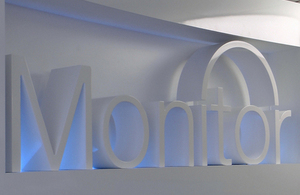 NHS providers – both trusts and foundation trusts – are facing significant challenges on both finance and operational performance against key national standards at the mid-point of the year.
Figures setting out the financial position of the NHS provider sector show that it recorded a half year (1 April to 30 September 2015) deficit of £1.6 billion. While between 1 July to 30 September 2015 – many providers struggled to achieve several key national healthcare standards.
In particular, delayed transfers of care – where medically fit patients cannot leave hospital because the care they need is not yet in place – are having a negative impact on NHS organisations meeting other standards, especially in A&E, while spending on agency staff is continuing to have a extremely detrimental effect on their financial position.
Clinicians and managers locally are working hard to limit the impact of these pressures on delivering safe and effective care for patients, including starting to implement measures set out by Monitor and the NHS Trust Development Authority (TDA) which aim to improve both the financial situation and providers' ability to tackle performance issues and respond to increases in demand.
These actions include creating the conditions that will put an end to exorbitant agency costs, cap consultancy spend and support providers to find more savings during the year.
Beginning on the 23 November, a series of new hourly price caps will limit the amount of money various types of agency staff working in the NHS can earn. This will build upon the new framework system that has been launched to ensure only agencies that provide quality staff at a price that is value for money can provide nurses to the NHS and the introduction ceilings on the numbers of agency nurses.
Controls on management consultancy expenditure came into force in the summer and are expected to have an impact by the end of the year. NHS foundation trusts and NHS trusts will also be reducing capital expenditure for the remainder of the year where it is safe to do so.
Although the full benefit of these measures will take time to realise, Monitor and the NHS TDA expect trusts to turn the tide on the worsening financial position and end the financial year closer to where they expected to be at the beginning of 2015/16. Both Monitor and the NHS TDA will be focusing on supporting individual trusts facing financial, operational or local health economy challenges in an effort to secure their long-term sustainability.
Chief Executive Designate of NHS Improvement, Jim Mackey, said:
Today's figures make for really challenging reading – not least for those NHS organisations that are missing national standards and going into deficit for the very first time.

NHS commissioners and local authorities need to work in partnership with local providers to help significantly improve how they tackle delayed transfers of care – a significant nation-wide problem which is directly impacting on the amount of beds available to clinicians so that they can treat their patients in a timely manner.

The new measures we are putting in place will mean that providers have a better chance of improving their financial position throughout the remainder of this year. However it is clear – especially as we see the majority of providers now struggling with their financial situation – that the national tariff for next year will need to be set at a level that will create the conditions where NHS Trusts and foundation trusts can begin to plan to bring themselves back into financial balance, which will enable them to focus on what matters to patients: improving care.
Other figures for quarter 2 of 2015/16 show that:
182 out of the 241 NHS providers reported a deficit for the second quarter of the year
overall, the NHS provider sector reported a year-to-date deficit of £1.6 billion – £358 million worse than planned at the beginning of the year
delayed discharges are estimated to have cost NHS providers £270 million over the first 6 months of this financial year
the provider sector spent £1.8 billion on contract and agency staff – almost double what they planned
providers made a total of £1.12 billion worth of cost savings – around 2.8% of total costs – although they are falling behind on Cost Improvement Plans
despite the size of the waiting list increasing by 8% compared to the same period last year, NHS providers performed well against the referral to treatment performance standard, hitting 92.2% in September
93.6% of A&E patients were seen, treated and admitted or discharged within 4 hours. This missed the operational standard, largely due to delayed transfers of care preventing providers from freeing beds in time to meet demand, compounded by a rise in demand for beds
improvements are required to performance against cancer standards, with providers treating 82.1% of cancer patients referred by GPs within 62 days of referral where the operational standard is 85%, largely due to increasing demand having an impact on providing diagnostic tests
recognising the importance of cancer standards, we have been working with providers to support them develop improvement plans
Published 20 November 2015
Last updated 23 November 2015
+ show all updates
The number of trusts in deficit has been corrected from 190 to 182.
First published.