Challenge online terrorism and extremism
Leaflets and posters have been sent to police forces advising the public on how to identify and report offensive or illegal content.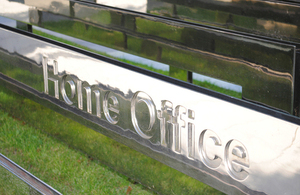 It promotes an online tool - which can be found on the Directgov website - that allows people to report material anonymously.
Challenge and report
Security minister, Baroness Neville-Jones, said that it's vital that online extremism is taken seriously: 'In this digital age it is vital that the threat of online extremism and the increase in terrorist content on the internet is taken very seriously.  
'I would urge anyone who may come across extremist websites and content to take action and report it through the DirectGov webpage or directly to the administrator or hosting company.
'Referrals through the Directgov webpage allow the Counter Terrorism Internet Referral Unit to act with the help of the internet industry and to work with the public to remove unlawful and unacceptable terrorist related material to obstruct terrorist exploitation of the internet.'
Referred to experts
Websites reported to Directgov via its online form are referred to the national Counter Terrorism Internet Referral Unit.
The specialist team of police experts work with industry and partners in the UK and abroad to investigate and take down illegal or offensive material if necessary.
Past successes
In the last year, reporting through Directgov has helped the government remove content which has included beheading videos, terrorist training manuals and calls for racial or religious violence.
Successes include:
removing a number of videos encouraging martyrdom operations that had been uploaded to a UK-based website
shutting down a website that provided detailed video instructions on bomb making
removing a number of videos encouraging acts of terrorism from a social networking site
To report content visit the Directgov website .
Published 7 April 2011