Chair of S4C confirms retirement
John Walter Jones has written to Culture Secretary Jeremy Hunt to confirm his decision to retire as Chair of the S4C Authority.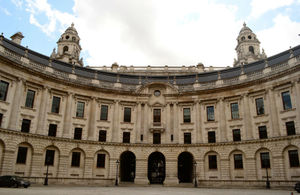 In the letter of 6 December 2010, Mr Walter Jones confirmed that he has now decided to stand down with immediate effect. The Culture Secretary is grateful to John Walter Jones for the work he has done for the Authority over the last 6 years.
The appointment process for a successor will begin shortly. Meanwhile, the Secretary of State has asked the S4C Authority to clarify the interim arrangements they will put in place to ensure leadership at this important time for the broadcaster. He will need to be satisfied that S4C can continue to deliver its remit effectively.
One of the first tasks of the incoming chair will be to review the current organisational strategy of S4C to ensure they are best placed to deliver high quality Welsh language broadcasting. It is expected that a wider review on how best to deliver Welsh Language Broadcasting over the long term will take place towards the end of this Parliament after the BBC and S4C have had an opportunity to develop ways of working.
Further information
Published 23 December 2010