News story
Chair and non executive member appointments to the Advisory Committee on Borderline Substances
A new chair and six new members have been appointed to the Advisory Committee on Borderline Substances (ACBS). The ACBS is responsible for …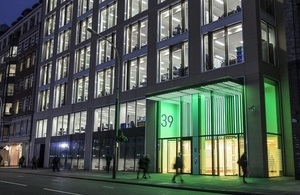 A new chair and six new members have been appointed to the Advisory Committee on Borderline Substances (ACBS).
The ACBS is responsible for advising approved prescribers on the prescribing of certain foodstuffs and cosmetic products.
Dr Pamela Mason has been appointed as chair for 4 years with effect from 1 August 2012. The offer of appointment is for a time commitment of up to 22 days per year.
The following have been appointed as members of the ACBS with effect from 22 October 2012 for 4 years:
Vanessa Shaw
Dr Ian White
Richard Wilson
The following have been appointed for 3 years:
Vera Todorovic
Una Martin
Dr Andrea Hilton
Appointments require a time commitment of 7 days per year.
The appointments were made on merit and in accordance with the principles of the Code of Practice for Scientific Advisory Committees (CoPSAC) and Code of Practice issued by the Commissioner for Public Appointments.
There is no remuneration for these posts but expenses will be paid in line with Department of Health policy.
Following the review of the Department of Health's Advisory Non-Departmental Public Bodies (ANDPBs), ACBS has recently been reclassified as a Departmental Expert Committee.
Published 16 November 2012