World news story
CG puts Arkhangelsk first
British Consul General for St Petersburg Keith Allan paid his first regional visit to Arkhangelsk since taking up the post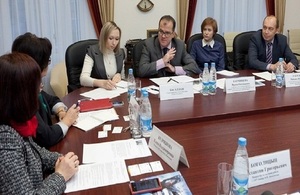 It was the first official regional trip after starting in St. Petersburg and was accompanied by representatives of UK companies.
They met the Governor of Arkhangelsk region, Igor Orlov, and other senior officials from the local and regional administration, as well as members of the Arkhangelsk Chamber of Commerce.
The UK has been trading with Arkhangelsk since the 16th century when the merchant Richard Chancellor arrived and established duty free trade with Russia. Governor Orlov spoke warmly about his desire to see UK business and climate opportunities continue to flourish.
Among other calls was one on the Northern Arctic Federal University, where the Rector of the Northern Arctic Federal University Professor Elena Kudryashova and senior colleagues provided an overview of the university's mission and activities, closely aligned to the Russian Federal Strategy for the Development of the Arctic.
Consul General Allan briefed on the UK's new Arctic Policy Framework ("Adapting to change: UK Policy towards the Arctic") and Britain's clear interests in working closely with Russia and the other Arctic states. He looked forward to the development of collaboration between the Northern Arctic Federal University and UK academic and research institutions.
The Consul General also met Minister of Culture of Arkhangelsk region, Lev Vostriakov, to discuss cultural links and the upcoming UK/Russia 2014 Year of Culture. He also visited the Arkhangelsk Regional Scientific Library and discussed ideas for Year of Culture events.
Arkhangelsk played an important role in the Arctic Convoy operation during the Second World War and Mr Allan further laid a wreath at the Arkhangelsk Allied Cemetery commemorating those who lost their lives in the region during the two World Wars.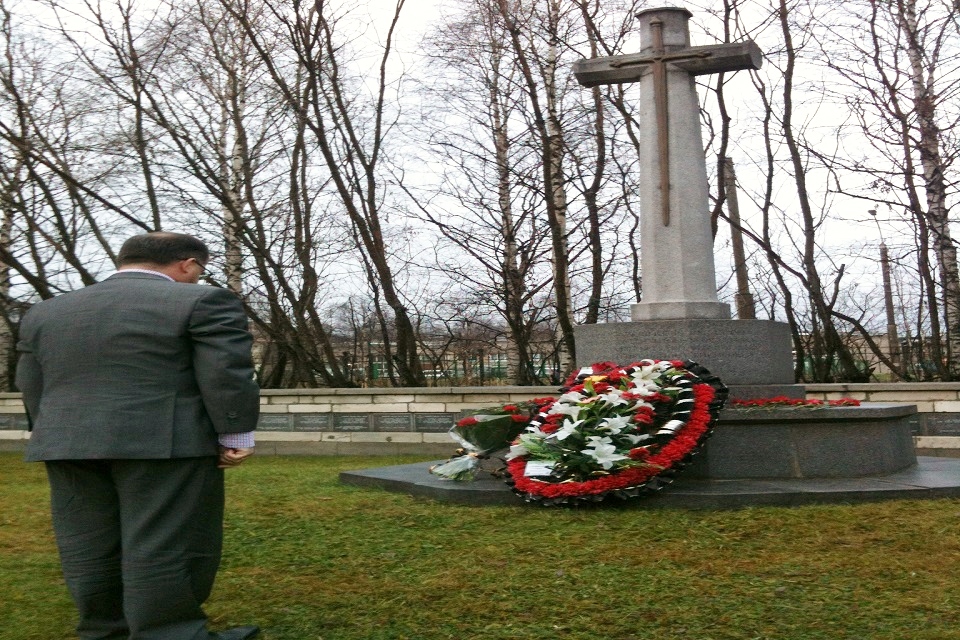 Published 14 November 2013