World news story
Centennial of Prince of Wales ski visit to Finse, Norway
This was published under the 2010 to 2015 Conservative and Liberal Democrat coalition government
British Defence Attaché Lt Col Matt Skuse RM attended the 100th anniversary of the Prince of Wales ski expedition in Finse.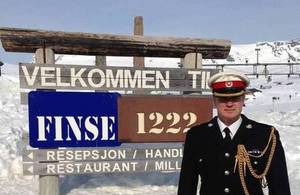 Exactly a hundred years ago the Prince of Wales, later to become Edward VIII, took part in ski outings with friends in Finse, central Norway. The Prince of Wales, also known as the Duke of Windsor, completed several one-day ski expeditions from 27 – 31 March 1914, attracting the positive attention of international media at the time.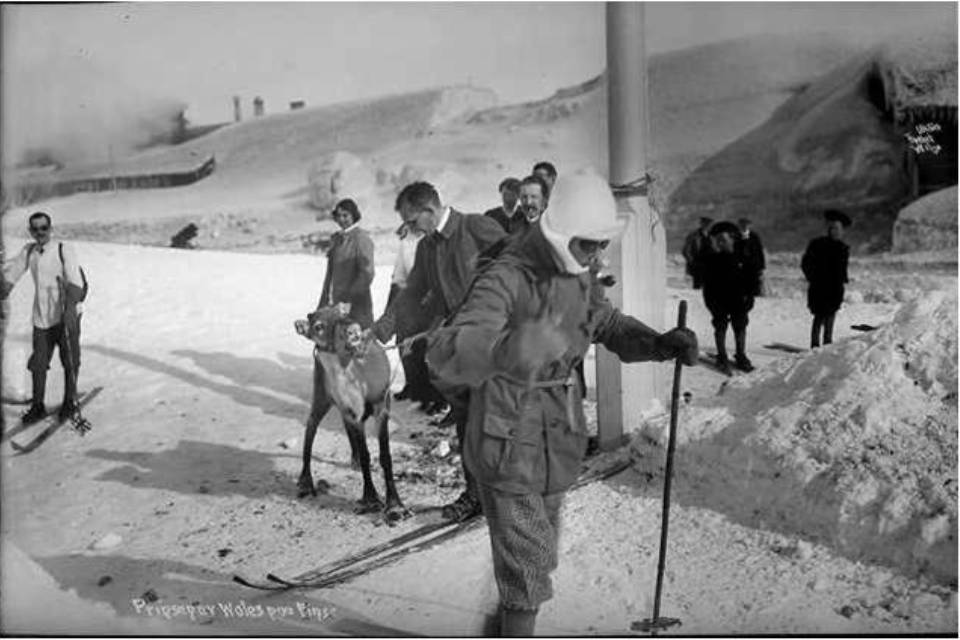 Over the weekend of 28 – 31 March 2014, Finse 1222 recreated these ski tours in an event which was part sporting, part historical re-enactment and part royal tribute. Each of the four routes is demanding in its own right but taken together the excursions make for a physically challenging weekend, even with modern ski equipment. The 2014 re-enactment took place with precisely the same base camp and routes as the original tours, in snow and glorious sunshine which showed the Hardangervidda scenery at its best.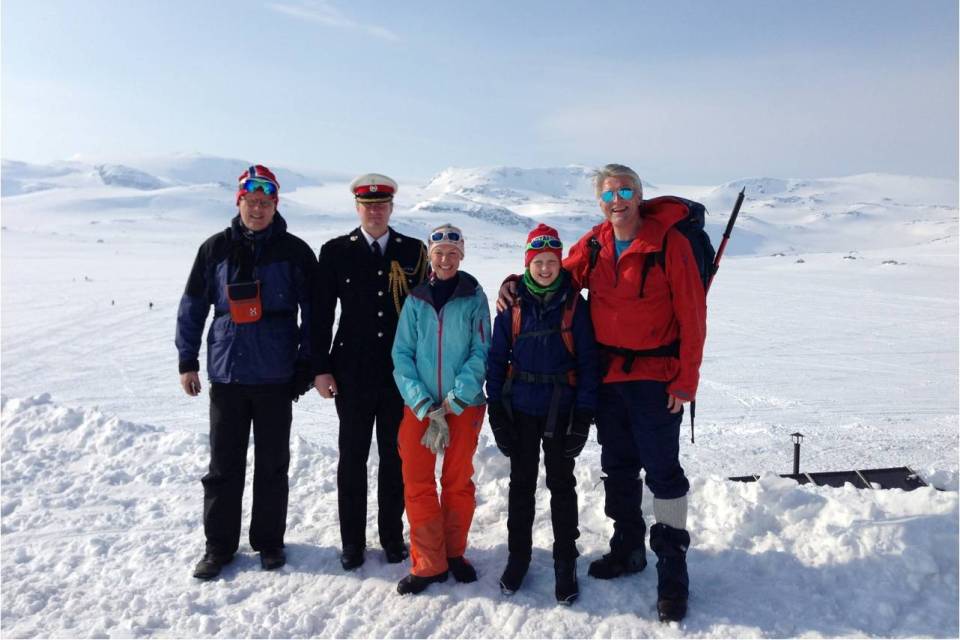 Finse is a village on the mountain plateau of Hardangervidda between western and eastern Norway and since there are no public roads, it can only be reached by railway (constructed in the late 19th and very early 20th century). At 1222m above sea level, it is Norway's highest railway station. Finse has a long history as training ground for explorers including Britain's Sir Ernest Shackleton who trained here ahead of his famous Endurance expedition to Antarctica, as well as for numerous British military personnel. Finse has also been featured in modern culture: in 1979 George Lucas chose the chilling landscape of Finse as the location to film the ice planet Hoth in Star Wars: The Empire Strikes Back.