Celebs pledge to test their smoke alarms this weekend
British broadcasting legend Sir Terry Wogan and comedian Dave Spikey have voiced their support for the latest Fire Kills campaign to get people…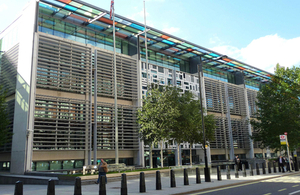 British broadcasting legend Sir Terry Wogan and comedian Dave Spikey have voiced their support for the latest Fire Kills campaign to get people testing their smoke alarms when the clocks go back this weekend.
With only half of people claiming they test their smoke alarm regularly, the clock change milestone is the perfect opportunity for everyone to test their alarm as they are already going around their homes putting the clocks back.
The campaign, which can be seen in national newspapers and heard on the airwaves this weekend, will come to an end on Sunday 30 October 2011.
Several organisations, including the Post Office, Energizer and Poundland have also been involved, spreading the message to their customers and staff.
Sir Terry Wogan said:
A smoke alarm can give you the vital time you need to escape a house fire, but often people don't take the time to test their alarm is working. It doesn't take long and could save lives. When the clocks change at the end of the month, I'll be checking my smoke alarm.
Dave Spikey said:
I'll be checking the batteries in my smoke alarm on 30 October as being fire safe is very important. A working smoke alarm can give you the early warning you and your loved ones need to escape in a house fire.
We're asking everyone to keep their family, friends and neighbours safe this weekend by testing. If you know somebody less able to reach their smoke alarm, why not offer to test it for them?
Don't forget to:
Published 28 October 2011