News story
Celebrities star in Home Office adverts to highlight teen relationship abuse
Hollyoaks actors and boyband The Wanted star in new television adverts to support teenage relationship campaign This is Abuse.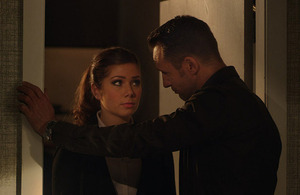 This is Abuse aims to highlight to young people what constitutes abuse and consent, provide them with the tools to challenge abusive behaviour in relationships and show them where to find help.
Two different advertising campaigns were co-produced with MTV and Channel 4's Hollyoaks. In the first, popstars Example, Jason Derulo, The Wanted and others bust myths about consent and 'call out' abusive behaviour in relationships. The adverts will run across all MTV channels and online from today (5 Dec) with a call to young people to #callitout.
Hollyoaks
The second focuses on the abusive relationship of popular Hollyoaks couple Maxine Minniver (Nikki Sanderson) and Patrick Blake (Jeremy Sheffield) and shows that not all abuse is physical. A storyline on their abusive relationship has been developing on the soap throughout the year and the adverts, highlighting the 'This is Abuse' campaign, will air for the first time during tonight's episode on Channel 4.
Crime Prevention Minister Norman Baker said:
The new This is Abuse campaign adverts highlight to teenagers that abuse isn't just limited to violence, but can include controlling and coercive behaviour.

Too many young people have experienced some form of emotional violence from a partner. We need to stop this – not only can emotional abuse wreck lives but it can be a precursor to physical violence.

Today's new advertising campaigns will help teenagers identify abuse and give them the tools to challenge it when they see it. It is one part of a long term commitment from the Home Office to prevent abuse before it starts.
This is Abuse also aims to change attitudes early by challenging the view among teenage boys and girls that abuse in relationships is acceptable. Viewers of the adverts are encouraged to identify the negative behaviours that constitute abuse and given cues about where to go for help and advice.
Ending violence against women
The charities End Violence Against Women, Respect, AVA (Against Violence and Abuse) and others are supporting the Home Office's campaign.
Director of the End Violence Against Women Coalition, Holly Dustin, said:
We need to wake up to the fact that girls and young women are subject to distressingly high levels of abuse from boyfriends and other peers including coercive 'sexting', 'groping' in school corridors, as well as physical abuse and rape.

So we applaud the Home Office for making a long term investment in the essential task of preventing abuse through its long running This Is Abuse campaign to tackle harmful attitudes and behaviours.

This should now be built upon with work in schools around consensual and respectful relationships, and ensuring specialist support for young survivors and abusers.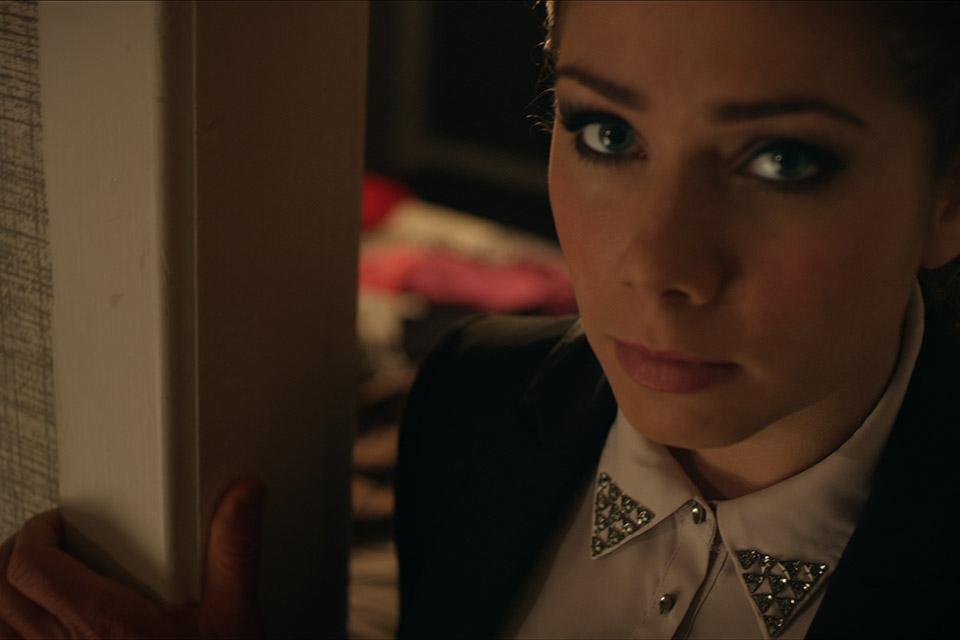 In a joint statement Respect and AVA said:
The This Is Abuse website provides important support to the many young people whose lives are affected by serious abuse.

Respect and AVA are pleased to bring our expertise to this service, we know it is a lifeline for many young people and we are committed to ensure the service provides the help they deserve.
To support this new phase of the campaign, a new In The Know section, specifically aimed at boys, has been added to the This is Abuse website. It is designed to help them understand the campaign's messages, highlight what constitutes non-consent and to answer their questions.
More information is available at the campaign website www.thisisabuse.co.uk.
Published 5 December 2013