World news story
Celebrating the UK's relationship with Dominica, Brit Week 2014 #BritWEEKDominica
This was published under the 2010 to 2015 Conservative and Liberal Democrat coalition government
From 22 – 25 July, the British High Commission will host a Brit Week in Dominica.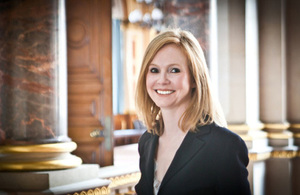 The visit will aim to highlight the strength of collaboration between the UK and Dominica.
It will mark the first time the British High Commission, UK Trade & Investment, the Department for International Development Caribbean, the National Crime Agency and the Caribbean Criminal Asset Recovery Programme have partnered to host such an event in Dominica.
"This is a fantastic opportunity to showcase the UK's strengths in business, culture and education and to re-energise our relationships with all our partners in Dominica – government, businesses and civil society. On a personal note I'm really looking forward to visiting this beautiful island again and am very glad that we're having our first 'Brit Week' in Dominica" said British High Commissioner to Barbados and the Eastern Caribbean, Victoria Dean.
The week's events can be followed on Twitter using #BritWEEKDominica.
Public Events:
Information Session for Dominican nationals, Wednesday 23 July, 10:30 am-11:00 am
Pop in and find out about travelling to the UK. Whether for business, pleasure or education our consular team is ready to answer your questions. This session runs from 10.30 to 11.00 am at the Fort Young Hotel on Wednesday 23 July and is aimed primarily at Dominican nationals.
Consular Information session for British Nationals, Wednesday 23 July, 4:30pm-5:30pm
Are you a Brit living in Dominica? Our consular team would love to meet you. This 'Open House' is a great opportunity to speak to the team face to face and get the latest information on the services we offer to British citizens living in Dominica, including the changes to UK passport renewals, emergency travel documents and getting help in a crisis. The session runs from 4.30pm to 5.30 pm at the Fort Young Hotel on Wednesday 23 July.
British Film Screening, Thursday 24 July, 6:30pm
Film fans know British cinema is among the world's best and we're very pleased to host a special screening of popular Brit flick 'About Time'. The film was directed by Richard Curtis (4 Weddings and a Funeral, Love Actually) and stars Rachel McAdams, Bill Nighy and Domhnall Gleeson. The film begins at 6.30 pm at the Alliance Francaise building on Thursday 24 July. There is no charge but seating is limited so please get there on time!