News story
Celebrating the Queen's birthday
A ceremony of military tradition took place at the weekend as a tribute to Her Majesty for her official birthday.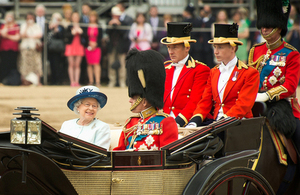 More than a thousand soldiers from the Household Division were on parade on Saturday, 14 June, to mark the Queen's official birthday on Horse Guards Parade, at the ceremony known as Trooping the Colour.
Dressed in their traditional ceremonial uniforms, soldiers of the Household Cavalry paraded on their 200 horses, and more than 400 musicians from the Massed Bands and Corps of Drums of the Household Division marched and played as one.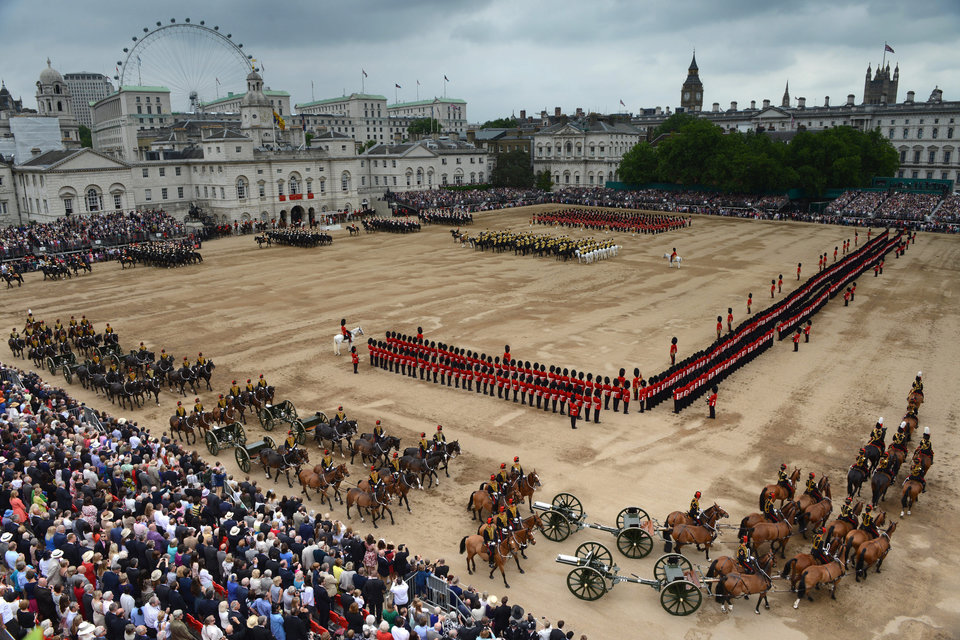 The ceremony of Trooping the Colour is believed to have started during the reign of King Charles II and in 1748 it was decided that the parade would be used to mark the official birthday of the sovereign. The tradition continues, and the Queen has taken the salute at every parade since her accession to the throne 62 years ago.
This year it was the turn of Nijmegen Company of the Grenadier Guards to troop the colour presented to them by Her Majesty The Queen at Buckingham Palace last June. The colour is of crimson silk and carries 45 of the regiment's 77 battle honours.
Major General Commanding the Household Division and General Officer Commanding London District, Major General Edward Smyth-Osbourne, said:
The centenary of the outbreak of the First World War is particularly poignant as we honour those who served, remember those who died, and strive to ensure that the lessons learnt live with us forever. It is also the 70th anniversary of the Normandy campaign and the subsequent liberation of Nijmegen, the action for which this year's escort is named.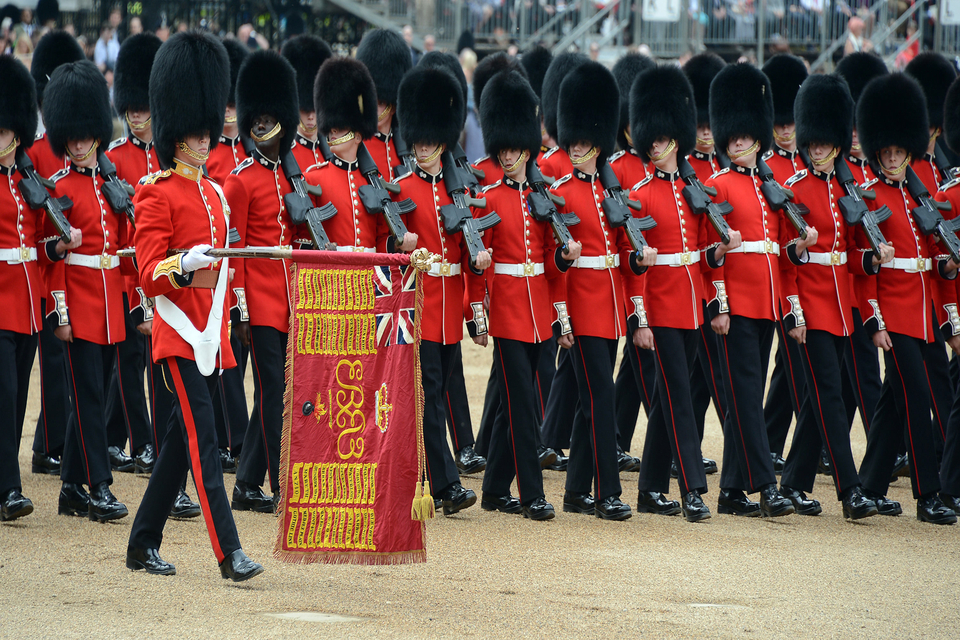 The ceremony began with the Grenadier Guards on parade and the massed bands marching across the parade square in slow and quick time, and then the colour was 'trooped' through the ranks.
The King's Troop Royal Horse Artillery, the Life Guards and the Blues and Royals, accompanied by the Massed Bands of the Household Cavalry, then rode past and all troops marched off the parade square for the ceremonial procession down The Mall.
On returning to Buckingham Palace Her Majesty took the salute as the Guards Divisions marched past and the King's Troop Royal Horse Artillery fired a 41-gun salute in Green Park.
Thankfully the weather held out for the ceremony, which concluded with the Queen and other members of the Royal Family appearing on the balcony of Buckingham Palace to view a flypast by the Royal Air Force.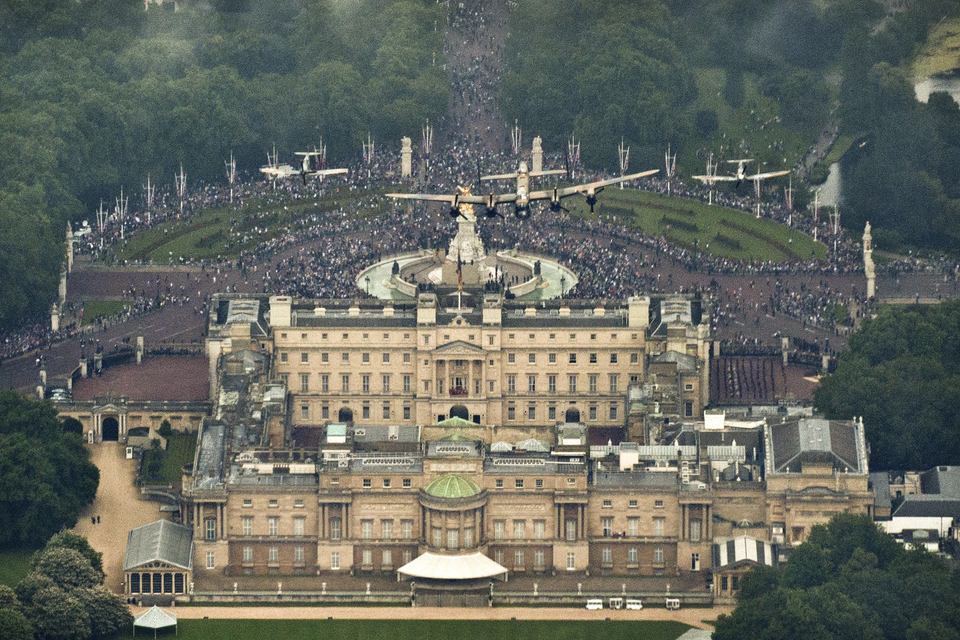 Published 16 June 2014