World news story
Celebrating St Andrews Day in Uganda
British High Commission Kampala marks St Andrew's Day in style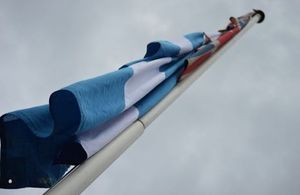 30 November is St Andrew's Day, the national day of Scotland. To mark this important event, the Saltire, the national flag of Scotland, flew over the British High Commission in Kampala. The flag was raised by Erlend Linklater, the Department for International Development's Humanitarian Adviser in Uganda. For the flag-raising ceremony, Mr Linklater wore the kilt, a traditional Scottish garment, in his family's ancient Sinclair tartan. The Saltire, which Mr Linklater hoisted up the High Commission flagpole this morning, consists of a white diagonal cross on a blue background, reflecting the cross upon which St Andrew is believed to have martyred.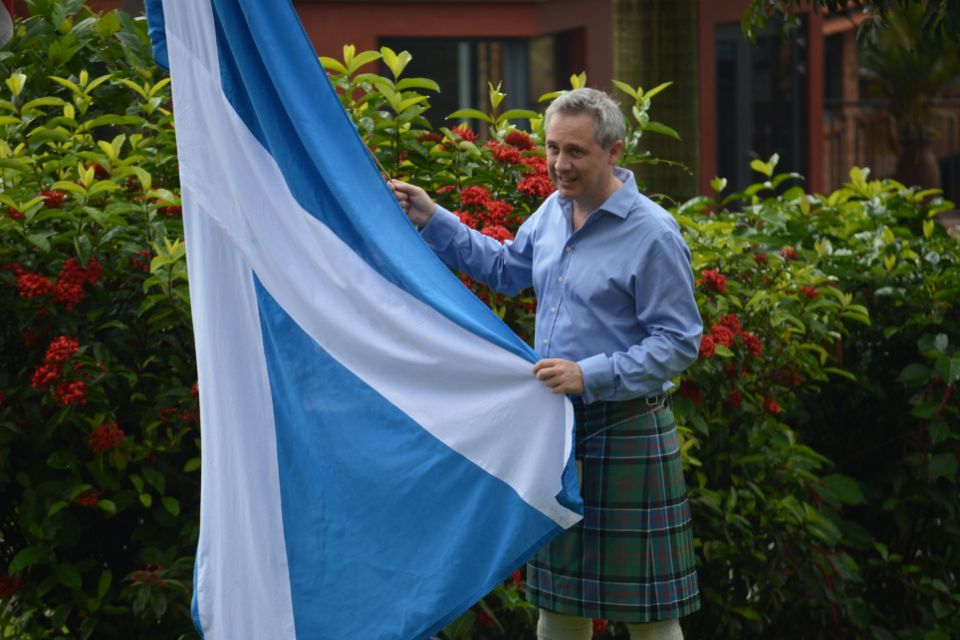 Later in the day, British High Commissioner HE Alison Blackburne welcomed High Commission staff to a celebration of Scottish culture, at which the traditional Scottish delicacies of shortbread and marmalade cake were served. On 28 November, the High Commissioner and other High Commission staff participated in the Caledonian Society of Uganda's annual St Andrew's Ball, at which traditional Scotch Whisky and Haggis (the national dish of Scotland) were served, and guests danced to the sound of a traditional ceilidh band, flown in from Scotland for the event.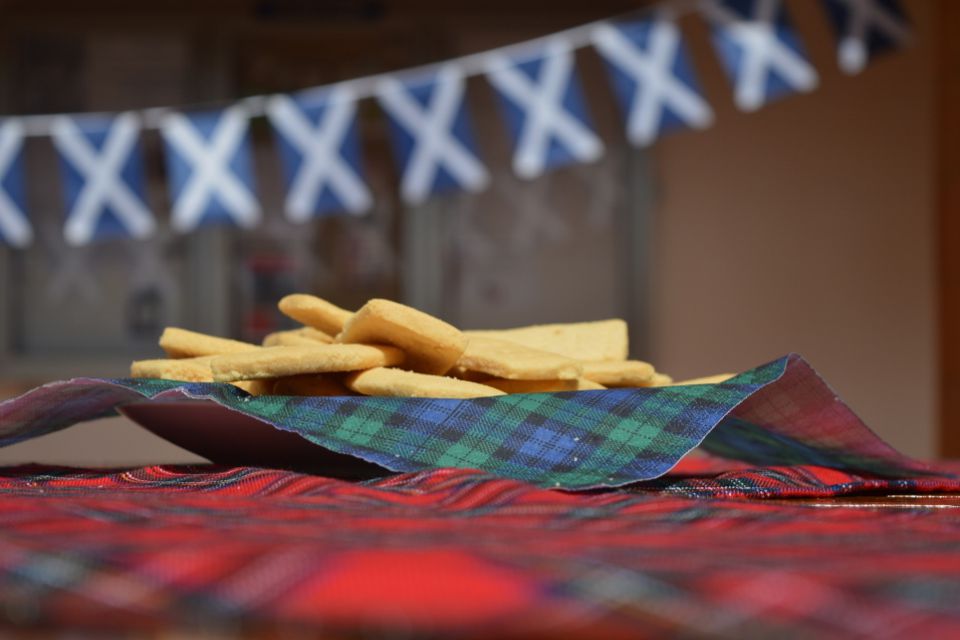 St Andrew's Day honours the patron saint of Scotland. It is traditionally marked with a celebration of Scottish culture, food, music and dance, both in Scotland, and around the world in countries with connections to Scotland and the Scottish people, including Uganda. Throughout Scotland, schools hold special St Andrew's Day events and activities including demonstrations of Scottish country dancing, art, storytelling, poetry, food, drink and the playing of Scotland's national instrument, the bagpipes. St Andrew's Day marks the beginning of a winter season of Scottish cultural events, which also includes Hogmanay (Scottish New Year) and Burns Night in January.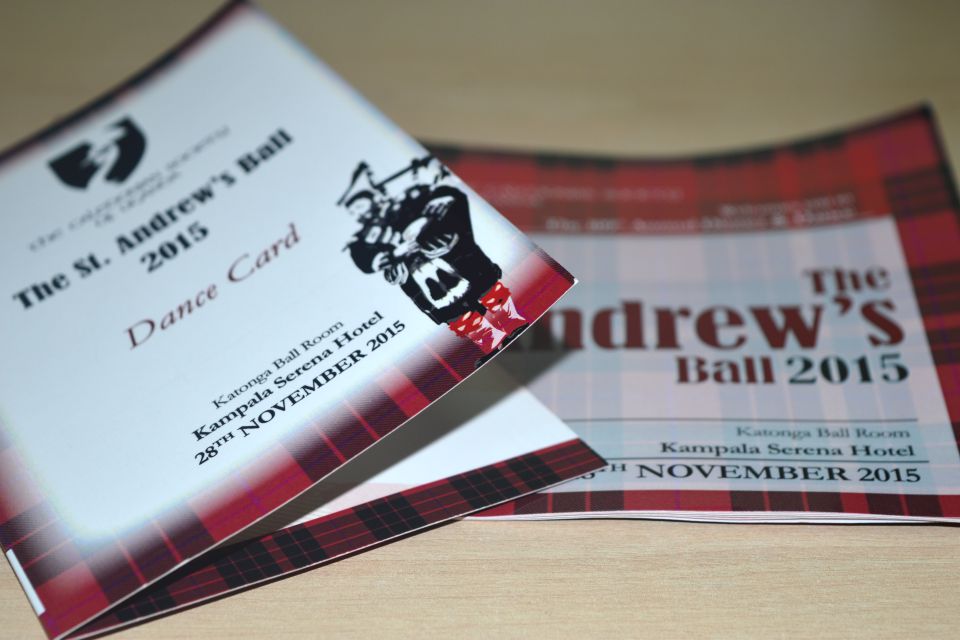 Published 30 November 2015