Press release
Celebrating International Women's Day 2015 in Wales
This theme of this year's International Woman's Day is women and the economy.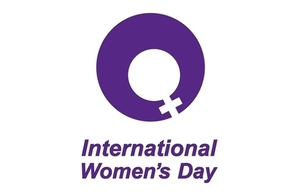 Wales is home to thousands of successful female entrepreneurs across a huge range of sectors who work tirelessly to make their business a success.
From security and science to construction and engineering, women across Wales are making great in roads into industries that were traditionally dominated by men.
The UK Government is supporting women in Wales by reducing the cost of childcare, addressing the gender pay gap, increasing flexible working, introducing shared parental leave and tough new laws against domestic violence.
Women and the Welsh economy:
There are 650,000 women in work in Wales - an increase of 17,000 since May 2010
Women now make up more than 47% of employees in Wales
33% of all managers or senior officials in Wales are women
Helping women at work in Wales:
More than 100,000 families in Wales could benefit from the new tax free childcare schemes from autumn - worth up to £2,000 per child.
Reducing the cost of childcare
Addressing the gender pay gap
Increasing flexible working
Introducing shared parental leave
Ending violence against women:
The UK Government is determined to do it can to end violence against women at home and abroad by introducing tough new laws to protect women from:
Domestic violence
Criminalising forced marriage
Targeting FGM
Published 6 March 2015