News story
Celebrate Adult Learners Week 2012
Adult Learners Week, which runs from 12-18 May 2012, celebrates learning and inspires thousands through events around the UK.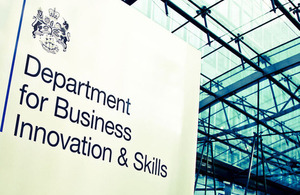 14 May 2012
---
---
Adult Learners' Week is now in progress. Led by the National Institute of Adult Continuing Education (NIACE), it is the UK's largest independent festival of learning, inspiring thousands of people each year to discover how learning can change their lives.
Further education and skills are critical in helping to build an internationally competitive skills base. Engaging individuals in learning is where it starts.
Through thousands of events and award ceremonies, Adult Learners' Week, which runs until Friday, celebrates learners and promotes the benefits of all kinds of learning - whether learning for your job or career, trying something you've always wanted to do, helping your children at school or discovering something different about the world around you.
Links
Published 14 May 2012