Case study: E.ON apprentices
E.ON have created a £100,000 funding package to kick-start the recruitment of 100 young jobseekers into energy efficiency apprenticeships. …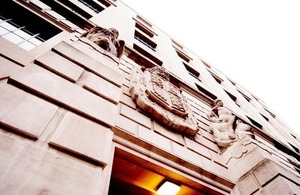 E.ON have created a £100,000 funding package to kick-start the recruitment of 100 young jobseekers into energy efficiency apprenticeships.
The funding package aims to attract and recruit job seekers aged between 16 and 24 from across England and Wales who will be trained as external wall insulation installers - one of the key skills which will be needed to deliver the Green Deal energy efficiency programme.
E.ON's commitment follow the Government's announcement of a £3.5 million fund to train 1,000 apprentices in relevant Green Deal skills. The project is designed to get new recruits training and working as soon as possible.
The new apprentices will be employed by E.ON's network of suppliers. To support their commitment to bringing on new staff, those businesses will have guaranteed contracts with E.ON for the length of the scheme and will be in a stronger position to manage demand for Green Deal in the future.
E.ON's £100,000 investment will support the initial recruitment and training costs to get the scheme off the ground. Apprentices will earn a working wage from their employer throughout the 12 months of college and then on-the-job training and will end up with the skills needed to forge a career in this expanding market.
Earlier this year E.ON launched its Apprentice Energy Assessors scheme, taking on 75 previously unemployed people in five cities, helping them to get back into work and providing help for people in their communities who may be living in fuel poverty.
Justin Kaszuba, 23, from Wolverhampton, joined E.ON as an apprentice in January 2011 after working as a labourer since leaving school at 16.
He is working in Dudley, West Midlands, fitting loft and solid wall insulation to homes in the Priory area as part of a home improvement project funded by E.ON through the Community Energy Saving Programme (CESP).
Justin's apprenticeship will see him earn an NVQ qualification in external wall insulation.
Published 29 March 2012