Case study: Bristol Green Doors
In the lead up to the Green Deal, Bristol Green Doors is encouraging private owners to cooperate in improving the energy efficiency of their…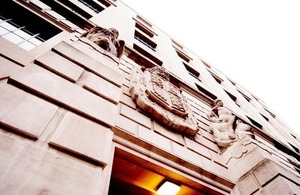 In the lead up to the Green Deal, Bristol Green Doors is encouraging private owners to cooperate in improving the energy efficiency of their homes, through a solid wall insulation project with funding from DECC's Local Energy Assessment Fund (LEAF).
Bristol Green Doors promotes energy efficiency measures and micro-renewables in homes through eco open homes events and other forms of outreach.
34% of homes in Bristol are solid walled terraced houses, the vast majority of which are considered had to treat. The installation should save in the region of 10 tonnes CO2 directly from the houses involved in the project. The occupants of the terrace will benefit from warmer, more comfortable homes, which are expected to be cheaper to run.
Energy use and temperature is being monitored to measure the effectiveness of the insulation on these properties.
Published 29 March 2012