World news story
Campaign helps decrease incidents with young Brits in Bulgaria
From:

Part of:

Published:

15 January 2016

Last updated:

15 January 2016, see all updates
More partners sought for the Take Your Pic campaign in 2016.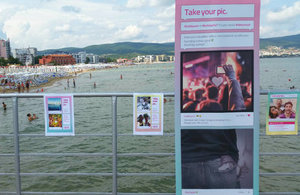 The total number of incidents involving young British tourists holidaying in Sunny Beach in 2015 decreased by 31 percent compared to 2014, the British Embassy announced. The success can be largely attributed to the efforts of local authorities, hotels, leading nightclubs and holiday companies to encourage young Britons to have a safe and enjoyable holiday through the UK travel industry's Take Your Pic campaign.
The campaign is aimed at 15 to 30 year olds, and asks them to choose between different holiday scenarios presented either as a #holidaywin or a #holidayfail. A #holidaywin stands for having an amazing night out with friends, for example, while a #holidayfail might involve being hospitalised after drinking too much.
The campaign, which was widely supported by the hospitality and tourism sector in Bulgaria, was promoted through social media channels popular with the young tourists, as well as through posters, wristbands, balcony stickers, and other merchandise designed to attract the attention of the youth.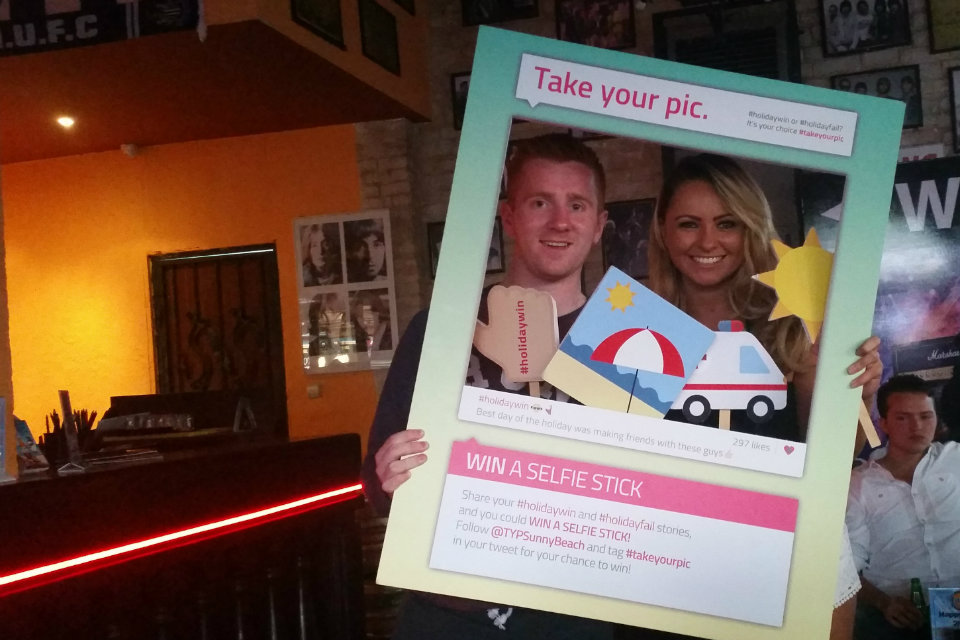 Despite the additional 12,000 British visitors to Sunny Beach, constituting a 10-percent increase from last year, the Embassy's Consular Services team dealt with fewer cases needing assistance. The number of hospitalisations, for example, decreased by 57 percent, and the number of lost or stolen passports is also 14 percent lower than in the summer of 2014. There was also a 67-percent decrease in reported cases of rape or sexual assault.
British Ambassador Emma Hopkins OBE said:
Fewer incidents in Sunny Beach involving young Brits is great news for tourists, local authorities, businesses, and the Embassy alike, and I am delighted that we all worked together so well to help achieve that.

The campaign appeals to young tourists because rather than telling them what to do, it presents them with the different consequences of their actions and reminds them that ultimately they are the ones who can choose to turn their stay abroad into a 'holiday win'.
Sevda Ivanova, gateway manager of Thomas Cook, a partner travel company, added:
I like the Take Your Pic campaign as it is close to the youth customer and uses a very modern way of communicating.
The summer season in 2016 will likely be even more active, with many young Britons already booking their holiday abroad. As 9 January was Sunshine Saturday – the tourist industry's equivalent to the retailers' Black Friday, and many Britons had the chance to book holidays, the UK Travel Industry is already planning the continuation of the Take Your Pic campaign.
British Consul Simon Tucker said:
Our priority is to help young Britons have a safe and enjoyable holiday here. This summer, we would love to see even more companies and organisations involved in the campaign, especially as encouraging young people to act responsibly means fewer problems for the tourist industry, local businesses and communities, as well as a better reputation for Sunny Beach.
In Sunny Beach, Take Your Pic is run jointly by with local authorities, regional and local police, tour operators, bars and hoteliers.
Companies and organisations interested in becoming Take Your Pic partners in 2016 are welcome to contact the Embassy's Consular Services team at consularsection.sofia@fco.gov.uk, mentioning Take Your Pic in the subject line. More about the local campaign can be seen on its official Twitter account @TYPSunnyBeach.
Document information
Published: 15 January 2016
Updated: 15 January 2016
Added translation
Added translation