Campaign aims to increase legacy giving
Minister welcomes bid to boost philanthropy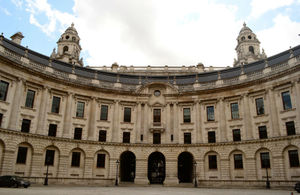 An independent campaign is being launched to encourage more people to leave money to charity in their will.
The Legacy10 campaign encourages people to leave ten per cent of their legacy to charity - a move which could also allow them to benefit from an inheritance tax break which will be introduced in April.
Culture Secretary Jeremy Hunt has welcomed the initiative. "Times are tough at the moment and while people are feeling the pinch, more than half the population still give to charity each month," he said. "What's surprising is that only seven per cent of people ever leave money to a charity in their will. Including a gift to charity in a will is a great way to recognise an organisation that's been there for you during your life."
Mr Hunt has introduced a series of measures to encourage greater philanthropy in the cultural sector, including launching the Catalyst scheme.
Measures to encourage charitable giving were also announced by the Chancellor in the Budget, including the inheritance tax break for people who leave more than 10 per cent of their estate to charity.
Legacy10 is a nationwide campaign run by a committee of people from the business, culture and charitable sectors and chaired by Roland Rudd, Chairman of communications agency RLM Finsbury.
Philanthropy in numbers
£10.6 billion: Total UK Charitable Giving 2009/10

56%: Percentage of adults who give to charity in an average month

7%: Percentage of people who leave a gift to charity in their will

£1.98 billion: Total value of legacies to charity in 2010

6%: Legacies as a percentage of all income received by charities

3:  Average number of charitable bequests per will

25%: Percentage of solicitors and will writers who prompt people to make charitable donations 
Sources: UK Giving Survey, Remember a Charity, Legacy Foresight
Further information
Homepage images by Ron Sombilon Gallery on Flickr. Some rights reserved.
Published 10 November 2011