World news story
Calling for bids in Thailand: Magna Carta Fund 2018/19
The British Embassy in Bangkok is pleased to open a call for concept bids to its devolved funds under the Foreign and Commonwealth Office's (FCO) Magna Carta Fund for Human Rights and Democracy (Magna Carta Fund) for the UK Financial Year 2018/19.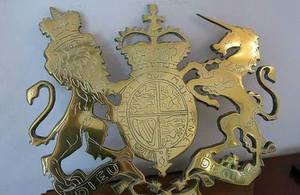 The Magna Carta Fund encourages promotion and protection of human rights, democracy and the rule of law across the globe by supporting high-impact projects that help alleviate the underlying causes of human rights problems.
For the 2018/19 financial year the British Embassy in Bangkok is looking for innovative project ideas to be implemented before the end of April 2019 in Thailand, in the following key areas:
Enhancing freedom of the press and the media environment so that it supports freedom of expression and underpins wider human rights;

Supporting Human Rights Defenders, and linking the reporting of issues to the international stage, including the Universal Periodic Review;

Enhancing Civil Society's role to support the drafting and implementation of Thailand's National Action Plan on Business and Human Rights, including on greater supply chain transparency and migrant worker rights, in line with the UN's Guiding Principles;

Support to Civil Society within the LGBTIQ community to further legislation, public advocacy, and gender recognition (in line with the Yogyakarta Principles).
Selection Criteria
Bids will be assessed against the following criteria:
Impact – delivering sustainable, meaningful change in at least one of the target areas;
Capacity & network - the capacity of the implementing organisation to engage with key stakeholders to deliver stated outcomes;
Financial viability – to programme 85% of expenditure by and to spend 85% of total budget before December 2018 with all activities implemented by end February 2019;
Design – there must be clear links between the proposed interventions/activities and the project outcomes;
Risk management – robust analysis of key risks, and a plan of action to manage and mitigate those risks;
Value for money – the number of direct beneficiaries engaged and the scale of achievable outcomes should be competitive;
The reach and range of partners engaged, dissemination strategy and potential to replicate your project will also be considered. We encourage bids that demonstrate aspects of the following: * collaboration with other partners or groups * work in areas where programme funding is less available
We would draw your attention to these points:
We strongly encourage you to contact us in advance of submitting a concept note and discuss your ideas, initial contact by e-mail to daniel.fieller@fco.gov.uk
We anticipate accepting bids in the region of. 425,900 THB – 1,277,800 THB (£10,000-£30,000). Projects are funded in Thai Baht.
We fund in arrears but can agree a funding schedule to match activities. We will also require regular reporting and receipts for activities.
We do not fund service-delivery projects; all funding must be activity-based (not for general staff costs, office rental etc. we do allow up to a 10% administration fee)
There is no guarantee of funding for a second year of activity, but implementers may wish to consider how projects could be scaled up if funding were to be agreed;
How to Apply
The Project Concept Note form is attached and the deadline for submitting project concept notes is 23:59 (Bangkok time) on Sunday 10 June 2018. Concept bids must be submitted in English. Please e-mail daniel.fieller@fco.gov.uk
Download the Project Concept Form (PDF, 128KB, 2 pages)
Implementers of successful concept bids will be notified by Friday 15 June 2018, and will be invited to develop full project proposals by 23:59 (Bangkok time) on Sunday 8 July 2018.
Contact information
Please feel free to share this information with any of your partners and contacts who might be interested in bidding.
Programme Team, British Embassy Bangkok
Published 31 May 2018