World news story
Call for Proposals: 2nd UK-Israel SYNERGY Programme 2019
Grants for successful applications of UK-Israel academic collaborations vary from £4,500 to £8,500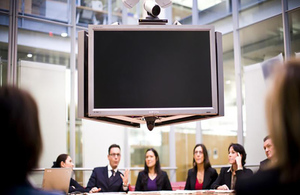 The British Council and the UK Science and Innovation Network are pleased to invite proposals to the UK-Israel SYNERGY Programme.
The Programme aims to strengthen academic collaboration between the UK and Israel by supporting researchers or research groups looking to hold academic meetings (symposium/workshops) as a seed for future UK-Israel academic collaboration in the following research fields:
Nanoscience
Neuroscience
Agri Science
Waters Science
Cyber
Antimicrobial Resistance (AMR)
In the long run, we hope that these collaborations will be able to address pressing global challenges and establish Britain and Israel as leading partners in the priority sectors identified.
Grants vary from £4,500 to £8,500, depending on the size of the event and the required amount of co-funding.
The deadline for applications is: 16 June 2019, 23:59 GMT
The academic meetings are expected to take place by the end of December 2019
For additional information and guidelines, please find SYNERGY Call for symposia -Guidance for Applicants.
Application in now open via the on-line Application Link.
For all inquiries, please e-mail israelscience@britishcouncil.org.
Published 22 May 2019