World news story
British Embassy Riga invites project proposals
The British Embassy Riga announces a call for project proposals under Bilateral Programme Budget (BPB)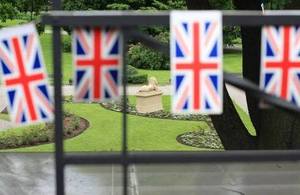 The British Embassy Riga invites proposals for projects which focus on:
Improving energy efficiency;
Enhancing human rights;
Unlocking markets – potential benefits from the Transatlantic Trade and Investment partnership (TTIP);
Advancing commercial partnerships between UK and Latvia;
We are looking for projects with clear measurable outcomes. Project bids which do not have a clear, identifiable link to at least one of the above mentioned topics will not be considered for funding.
Budget
The budget requested from the British Embassy Riga should not exceed 4000 EUR for one project and ideally should have more than one source of financing.
Timetable
Projects must be completed by the end of March 2015
How to apply
Interested implementers are invited to first submit their Project Concept Form Project Concept Form (MS Word Document, 57KB) sending it to the project coordinator to E-Mail andra.jakovica@fco.gov.uk until 5 January 2015. The British Embassy Riga will evaluate the concept forms within a week and selected candidates will be invited to fill in the Project Proposal form Project Proposal Form (MS Word Document, 78.5KB) . The Bilateral Programme Budget Board will formally approve the project proposal before it proceeds. A contract on the implementation of the project will be signed with the chosen implementer(s). Final results will be available in by 16 January.
For further information, please write to: Ms. Andra Jakovica, andra.jakovica@fco.gov.uk
Published 8 December 2014