World news story
Call For Expression of Interest
Attend DFID Zimbabwe and Leading Programme Partners Supplier Briefing Seminar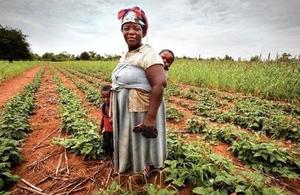 United Kingdom's Department for International Development in Zimbabwe has come together with some of its key partners to provide the opportunity for Small & Medium Enterprises in Zimbabwe to hear more about the work DFID and its partners undertake in Zimbabwe and other parts of the world and to have the opportunity to meet implementing partners on a 1:1 basis.
It is also a chance to receive some 'capacity-building' support to assist in being able to support DFID and partner led development programmes. The types of services typically required include technical and design expertise, programme implementation expertise, audit, financial management (including grant/fund management), monitoring and evaluation, research work, conducting surveys and policy support.
We therefore would like to invite prospective suppliers/service providers to submit an expression of interest to attend our briefing seminar. If you are a private supplier/service provider/CSO currently working in Zimbabwe and have the right skills and relevant development sector experience, then we would like to hear from you.
How to be shortlisted
Please read the attachment to find out how interested individuals/organisations can make a submission to be shortlisted to attend this seminar by 17 December 2015.
Published 4 December 2015