News story
Call for evidence: UK Resettlement Schemes for Vulnerable Refugees
The Chief Inspector invites anyone with knowledge and experience of the Home Office's handling of UK Resettlement Schemes for Vulnerable Refugees to submit evidence for his next inspection.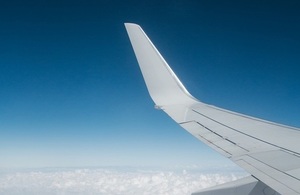 Launching the 'call for evidence', David Bolt said:
I would like to invite anyone with knowledge and experience of the UK's resettlement schemes for vulnerable refugees to write to me with their views and evidence regarding how these schemes are working.

I am particularly interested in hearing about the reception and integration in the UK of those individuals and families resettled under the Vulnerable Persons Resettlement Scheme (VPRS) and the Vulnerable Children's Resettlement Scheme (VCRS), and those resettled through the Community Sponsorship Scheme.

This invitation is aimed at NGOs, academics, think tanks, faith groups and representative bodies, as well as resettled refugees.

If you wish to contribute, please email or write to me by 13 December 2019.

Please note that my remit does not extend to investigating individual cases. This remains a Home Office responsibility. However, I am keen to hear about individual cases, insofar as they serve to illustrate particular points, issues or trends.

Before responding, you may wish to read my 2018 inspection report of the Vulnerable Persons Resettlement Scheme (VPRS). While the planned inspection is not intended as a reinspection of VPRS it is likely to pick up on a number of the themes from the earlier report.
Please email the Chief Inspector: chiefinspector@icibi.gov.uk or write to:
VPRS Re-inspection Team
ICIBI
5th Floor
Globe House
89 Eccleston Square
London SW1V 1PN

Please note: in providing information to ICIBI you are acknowledging that we will process it in accordance with the terms of the GDPR. It may be quoted in the final report, but it is the ICIBI's practice not to name individual sources and to anonymise as much as possible any examples or case studies. After publication of the inspection report, your information will not be retained unless you have given your consent for this.
Published 18 November 2019