News story
Call for evidence to help independent renewable generators access the electricity market
Government is publishing a call for evidence to assess and address barriers to market access that independent renewable generators may be experiencing…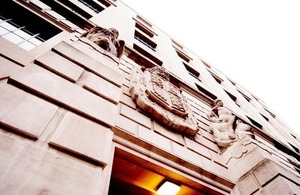 Government is publishing a call for evidence to assess and address barriers to market access that independent renewable generators may be experiencing.
Before independent generators can raise debt to build their project, they require long-term contracts that guarantee that someone will purchase the power they generate.
Some generators are reporting a decline in the terms they are being offered for these Power Purchase Agreements (PPAs), which could potentially lead to a decline in investment in renewables.
The Government needs to attract £110 billion of investment in low-carbon forms of power generation over the next decade to keep the lights on, meet climate targets and make consumer bills more affordable.
The Government would also like to see a diverse electricity market with reduced barriers for new entrants - and independent renewable developers are an important part of this.
The call for evidence contains some high-level options for what could be done to improve competition in the market for PPAs.
The responses will be used to develop Government's understanding of issues in the PPA market, and to refine proposals set out in the draft Energy Bill.
The call for evidence period will run from 5th July to 16th August 2012.
Published 5 July 2012