Call for evidence on health and safety legislation for the Löfstedt Review
The Lofstedt Review into health and safety legislation, announced by the Minister for Employment in March, today issued a call for evidence.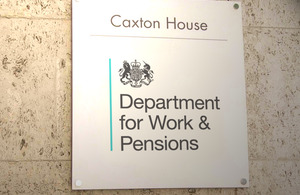 The Lofstedt Review into health and safety legislation, announced by the Minister for Employment in March, today issued a call for evidence, inviting views from all interested parties on the scope for reducing the burden of health and safety regulation on UK businesses whilst maintaining health and safety outcomes.
As set out in the finalised Terms of Reference, also published today, the review will consider the opportunity for combining, simplifying or reducing the approximately 200 statutory instruments that are owned by the Health and Safety Executive, by learning lessons from health and safety regimes in other countries, and considering the extent to which regulations: 
have impacted on positive health and safety outcomes and businesses;
have led to unreasonable outcomes, or inappropriate litigation and compensation; and
have unnecessarily enhanced the requirements of an EU directive.
Chris Grayling said:
Getting the regulation of health and safety right is important to everyone. The Health and Safety at Work etc Act remains an effective framework. However we need to put common sense back into health and safety and ease the burdens on business, and I look forward to Professor Lofstedt's findings.
Professor Ragnar Lofstedt said:
I hope to hear from as many people with an interest in health and safety regulation as possible.  I want the review to be informed by concrete examples and evidence from a range of stakeholders including employer and employee organisations, Government and professional health and safety bodies, practitioners and academics.  Getting their expert advice will ensure the findings of the review are robust and I hope they will take the opportunity to feed in their views.
The review is part of a package of changes to Britain's health and safety system to support the Government's growth agenda and cut red tape.
Notes to Editors:
The call for evidence is available at: http://www.dwp.gov.uk/consultations/2011/lofstedt-review-cfe.shtml The final Terms of Reference are available at Annex B. The draft Terms of Reference were published on 20 April.
The Lofstedt Review was launched on 21 March 2011.
Professor Ragnar Lofstedt is Professor of Risk Management and the Director of    King's Centre for Risk Management, King's College London. He is an adjunct Professor at the Harvard Center for Risk Analysis, Harvard School of Public Health and Adjunct Professor at the Department of Engineering and Public Policy, Carnegie Mellon University. He is also a Visiting Professor at the Centre for Public Sector Research, Gothenburg University, Sweden.
Professor Lofstedt is being supported by an advisory panel of cross-party politicians, employer representatives and employee representatives. The panel's role is to work with the Chair and provide constructive challenge to the review.
Published 20 May 2011