World news story
Call for British Community Blood Donation
Letter from our Deputy Head of Mission, Dominic Williams, regarding the British Community Blood Donation to be held on 20 August.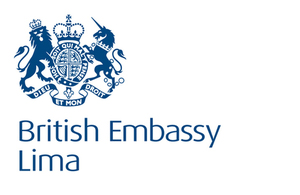 Dear British Community,
A huge thank you to those of you who came to the British Community lunch at the Ambassador's residence on 25 June. We at the Embassy thoroughly enjoyed the day and hope you did too. Photos from the event are now up on the British Community Facebook page – please do have a look and tag yourselves and your friends.
Those of you who attended will remember that at the event we launched a drive to encourage members of our community to donate blood. Work to support Peru's efforts to improve public healthcare is a priority for the Embassy and we have been doing a lot of work with the Lima Children's Hospital. We understand from them that few people in Peru give blood and sick children often have to rely on family members to donate blood required for their treatment.
I recently visited the burns and intensive care units at the Children's hospital and saw for myself the desperate need for blood to treat children suffering from accidents or illness. We hope to mobilise the British community to help these sick children directly and to help the Ministry of Health encourage greater public participation in blood donation.
With this aim in mind, we are organising a blood donation drive at the Ambassador's residence on Saturday 20 August from 9.30am to 1pm to make it easy for the British community to get involved. We recognise that people are busy on Saturdays so we'll be offering appointments to volunteers so that you don't have to spend the whole morning at the residence. We will also be offering refreshments after the donation. If you are potentially interested in giving blood, please contact the Embassy at either belima@fco.gov.uk or 617 3000. The Children's hospital will be providing the medical staff and equipment and guarantee a 100% sterile process. The official requirements for donation are below, though there is some flexibility over the age and weight criteria. If you fall outside these criteria but are interested in taking part please let us know your situation and we will discuss it with the Children's hospital.
Official Requirements: - Age between 18 to 55 - Minimum weight 55 kg - Good calibre veins - Safe sexual life - No medice or drugs - No tattoos or piercings less than two years old
We already have a good number of donors from the Embassy staff signed up, and some community members signed up at the lunch on 25 June. But we are not yet close to breaking our target of 80 donors. Please do consider whether you are able to give up a few hours of your time to help out children suffering from serious medical problems.
Best wishes,
Dominic
Published 4 July 2016