World news story
Call for Bids: 2015/16 Human Rights and Democracy Programme
This was published under the 2010 to 2015 Conservative and Liberal Democrat coalition government
The Human Rights and Democracy Programme (HRDP) is the FCO's dedicated annual fund supporting human rights and democracy work overseas.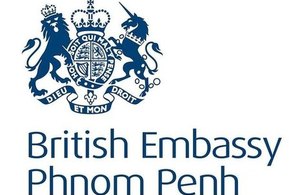 Through targeted projects, it aims to lift the capacity of governments and civil society to promote and protect human rights.
The Cambodia's target thematic area for 2015/16 is the Freedom of Expression. Focus issues under the FOE are follow:
Promoting freedom of expression
Legislation aligned to international standards
Greater access to information
Effective action to tackle impunity, and support human right defenders.
We will also consider proposals in other areas too such as:
Democratic processes
Preventing sexual violence
Promoting women's rights
Interested implementers are invited to submit their Concept Bid ("PROJECT CONCEPT FORM") to our embassy by 1st December 2014. Successful Concept Bidders will be contacted around early of January 2015 and will be asked to submit their full Proposal. Final results will be announced around end of February 2015.
Concept Bid ("PROJECT CONCEPT FORM") can be downloaded here.
The 2015-2016 HRDP Strategy, Implementer Bidding Guidance, and Frequently Asked Questions are at this link.
Please submit your Project Concept Form to our Project Coordinator Ms Sovannraksmey Chap at: Sovannraksmey.chap@fco.gov.uk by 1st December 2014.
Alternatively, a printed and filled Project Concept Form can also be mailed to our Project Coordinator by the same date above.
Ms Sovannraksmey Chap
Project Coordinator
British Embassy Phnom Penh
#27-29, Street 75
Phnom Penh 12201
Tel: 023 427 124

Document information
Published: 17 November 2014